Food recalls are a public health challenge shared by industry and regulatory partners. Recalls are the most effective way to promptly remove contaminated or injurious products from the marketplace. Federal and state partners often work together with industry to ensure that recalls are prompt and effective. Some regulatory roles may overlap, including conducting recall audit checks to verify the effectiveness of the recall, drafting and issuing public warnings, and following up with additional inspections or investigations.
When regulatory stakeholders effectively collaborate at the local, state, and federal levels and understand one another's roles, resources, and authorities, food recalls can be processed more efficiently. This results in a more agile recall response down to the consumer level, benefitting everyone in the farm-to-fork continuum and potentially reducing additional exposures and illnesses.
In Georgia, a recent federal/state recall collaboration and shadowing project examined the existing system and identified areas for improvement, highlighting enhanced domestic mutual reliance and integrated food safety efforts between the agencies. The project in Georgia expands upon valuable relationships that already exist between state and federal recall coordinators across the country, going back to the basics of ensuring awareness of how each agency operates, their resources, their unique authorities and areas of expertise, and how they can maximize information sharing.
The Georgia Department of Agriculture (GDA) and the U.S. Food and Drug Administration (FDA) had an established working relationship prior to this shadowing project. Areas of collaboration include work planning and inventory sharing, joint inspections and investigations, shared compliance efforts and activities, training, and annual meetings, including the state's Rapid Response Team and Food Safety Task Force. During the past year, recall coordinators at the GDA and the FDA's Office of Regulatory Affairs (ORA) from the Office of Human and Animal Foods Division East 3, based in Atlanta, spent several months working more closely together in a remote environment.
Georgia's Recall Shadowing Project
Beginning in September 2020, recall coordinators Jessica Badour (GDA) and Emma Nesbit (FDA/ORA) led the project with participation from both groups' leadership and compliance and enforcement teams. Virtual meetings continued in 2021, with Badour and Nesbit interacting to review policies and procedures, reporting mechanisms, and documentation, and other records; discuss unique authorities and touch base about recall events; and prepare for presentations to share lessons learned.
Nesbit, a recall coordinator with FDA for more than 13 years, is extremely grateful for the collaboration. "By joining together, we learned where we can make changes in our processes to better help each other," Nesbit said. "We keyed in on how we operate, looking at what information is useful to gather to help both entities."
The goals for the Georgia project included:
Education: Gain a better understanding of the individual recall coordinator roles at the state and federal levels
Collaboration: Clarify and outline expectations between the state and federal levels when a recall occurs, especially when it may become a joint response
Continuous improvement: Identify challenges and best practices during recall audits for state/federal assignments
Communication: Focus on communication and information-sharing prior to, during, and post-response for recalls and audit checks.
"The idea behind the recall shadowing project was to better understand roles and determine how we can better support each other," said Natalie Adan, GDA Food Safety Division Director. "Through this process, GDA has expanded and updated some of our internal recall procedures to be more aligned with what FDA is doing. This ensures a more consistent regulatory approach and helps prevent duplication of efforts. Working closely together only strengthens our programs and assists in the goal of improving response and preventing foodborne illness."
Ingrid Zambrana, the Atlanta District Director for FDA's ORA Foods Program, noted that the relationship between states and FDA is complex and multi-dimensional: "This project enhanced recognition and appreciation of the differences and commonalities between states and FDA policies, expertise, and authority. FDA gained invaluable input about states' recall processes and information-sharing challenges. The project also allowed us to improve in areas where we must work together when effectuating recalls, resulting in better-informed actions and more effective coordination as partners, meeting our public health responsibilities."
Increased communication between the recall coordinators in Georgia saw immediate improvements in the way recall events are handled:
More rapid sharing of information
Unified calls with industry during recall events
Clearer expectations of roles and responsibilities during potential recall events
Collaborative regulatory activities through more frequent joint discussions
Opportunities to shorten the time frame between notification of a potential recall to investigating and taking regulatory action by having all partners at the table from the beginning.
Expanding Recall Integration Efforts
As lessons learned from the Georgia project were shared in late 2020 and early 2021 during national regulatory meetings, the concept gained momentum, most recently becoming a strategic goal for future expansion by the Partnership for Food Protection (PFP). The PFP comprises local, state, and federal government members with roles in food protection and public health, working toward the goal of an integrated food safety system. In spring 2021, PFP leadership added the recall shadowing concept as an objective to develop a model for broader implementation and to continue communicating and sharing lessons learned.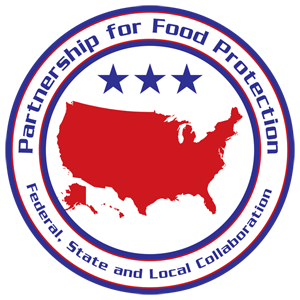 Strategies for closing the gap on recall audit check assignments became an area for ongoing discussion and is a point for future outreach and education at all levels (industry, state, federal). The biggest takeaway is to communicate plans early and often, in an effort to reduce duplication and regulatory crossover at food facilities.
Today, the PFP Surveillance, Response, and Post Response Workgroup is actively working with FDA's ORA division management and recall staff, as well as several states, to develop a framework for implementation that can similarly enhance recall communication and collaboration in other regions. Formally named the Recall Integration Partnership Pilot, participating agencies will provide feedback to measure the impact of the pilot while utilizing best practices, tools, and templates designed by the workgroup. The project aims to increase collaboration, share new lessons learned, and glean further improvements for the model template.
A kick-off meeting is slated for early 2022, and the pilot will continue with ongoing PFP support. In a time when resources are limited and public health interventions are more necessary than ever, the efforts made during the Georgia pilot and expanded upon by the PFP will strengthen the partnerships needed to keep the food supply safe.
Acknowledgment
The authors thank the Partnership for Food Protection's Surveillance, Response, and Post-Response Workgroup members and sub-group for this recall project, along with participating RIPP agencies.
Jessica Holthaus Badour has built a successful and diversified career developing compelling means of sharing information while engaging the public on essential issues. She joined the Association of Food and Drug Officials (AFDO) in a new role in 2021 as the Workforce and Communications Coordinator. Ms. Badour spent the last decade with the Georgia Department of Agriculture's (GDA's) Food Safety Division, primarily as the state's recall coordinator, working with the Georgia Food and Feed Rapid Response Team (RRT) Program. Ms. Badour is a key player in many local, regional, and national associations, including Co-chair for the Partnership for Food Protection's Outreach Workgroup. She holds a B.A. degree from Hood College and originally hails from Hampton Bays, Long Island, New York.
Pamela Ogonowski is a Recall Coordinator in FDA's Office of Strategic Planning and Operational Policy. She serves as a nationally recognized authority on recall procedures and policy for all FDA program areas. She holds a B.S. degree in medical laboratory science from the University of New Hampshire and a graduate certificate in health management from the University of Massachusetts Lowell.