Dr. Charles Hofacre is the Principal at The Southern Poultry Research Group, a private contract research company, which he established with his wife in 2013. Previously, he worked in industry for a number of years before becoming a professor at the University of Georgia in the Department of Population Health and serving as Director of Clinical Services for the Poultry Diagnostic and Research Center. Dr. Hofacre also served as the Executive Vice President of the the American Association of Avian Pathologists (AAAP). Dr. Hofacre received a Doctorate of Veterinary Medicine, a Master's degree, and a Bachelor's degree from The Ohio State University, as well as Master's degree in Avian Medicine and a Ph.D. in Veterinary Medical Microbiology from the University of Georgia. 
Bill Potter has spent three decades leading food safety initiatives in the poultry industry. Currently, Bill is a Food Safety Technical Advisor at Elanco Animal Health, where he helps clients optimize their pre-harvest and plant interventions.  Previously, Bill held strategic leadership roles in poultry food safety, quality, and technical services at George's Inc., ConAgra Poultry, and Advance Food Company. He has chaired the National Chicken Council Technical and Regulatory Committee and has been active in the International Association for Food Protection (IAFP).  Bill obtained a degree in Animal Science and a Master's in Business Administration from Texas A&M University, as well as a Master's degree and Ph.D. in Poultry Science from the University of Arkansas.
Subscribe on Apple Podcasts | Stitcher | Google Play | Android
In this episode of Food Safety Matters, we speak with Dr. Hofacre and Dr. Potter about:
The meaning and importance of a multi-hurdle approach to controlling Salmonella in poultry
The different pre-harvest intervention strategies that companies can utilize in poultry production
Salmonella controls for processors using a "no antibiotics ever" (NAE) program
Ideas on how to integrate quantitative Salmonella measurements in pre-harvest and processing
The U.S. Department of Agriculture's (USDA's) renewed focus on reducing Salmonella in poultry
The Salmonella 360° website and its emphasis on a multi-hurdle approach to controlling the pathogen in poultry
Controlling pathogens other than Salmonella by employing best practices for pre-harvest management and other tactics
Elanco's efforts to help companies respond to USDA's focus on reducing Salmonella in poultry.
Sponsored by: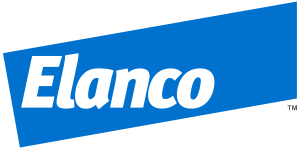 We Want to Hear from You!
Please send us your questions and suggestions to podcast@food-safety.com