When we look at the numbers of organizations certified against a Global Food Safety Initiative (GFSI)-recognized food safety certification program, we observe that in the last few years there has been steady growth in certified organizations. This is good news, because more and more organizations have decided to voluntarily adopt requirements above those defined by their national food regulations and laws to implement a comprehensive Food Safety Management System (FSMS). This growth has introduced pressure on all certification systems due to the increasing number of audits performed each year. These certification audits (also known as third-party audits) add to the second-party audits (i.e., client audits) and the first-party audits (i.e., internal audits) carried out regularly by the industry. Unsurprisingly, audit fatigue has become a recent topic of discussion in the industry. 
These audits are also introducing a great pressure on the need for qualified and competent auditors. The present shortage of auditors is caused by a combination of two factors: (1) the increase in demand for third- and second-party audits, and (2) the imbalance in the number of auditors leaving the profession and the number of new auditors entering the profession. The industry agrees on the need to increase the number of auditors; however, opinions on the root cause of why the auditor profession has grown to be unappealing, and how to solve this problem, are far from unanimous.
To this end, GFSI is focused on creating a pathway to professional development and for the recognition of food safety auditors as a way to improve the attractiveness of the profession. GFSI's proactive initiative of auditor qualification and support is part of the larger GFSI "Race to the Top" (RTTT) framework, which is intended to ensure trust and confidence in certification outcomes. Under its RTTT framework, GFSI is working to support improvements in food safety auditor competence and ongoing continuing professional development. 
Erica Sheward, Director of GFSI, noted, "By harmonizing training and professional development across the industry, we can make food safety auditing an accessible, attainable, and desirable profession for many more people—helping safeguard the future of an essential component of the food safety ecosystem." 
Current State of Auditor Qualification
Before examining in detail the pathways GFSI is developing, it is important to understand how things work at present (Figure 1).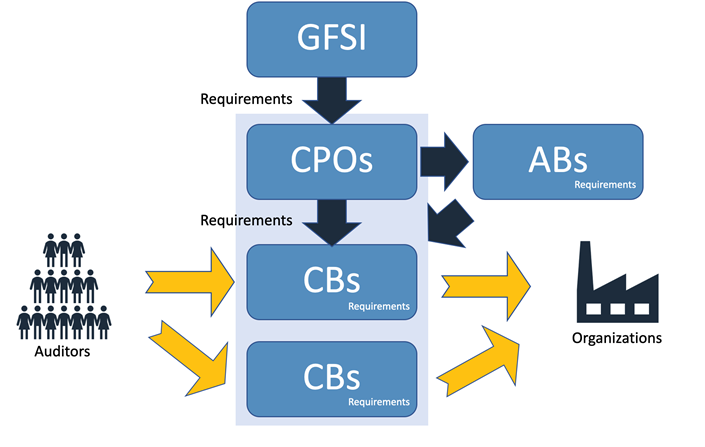 Figure 1 Current State of Auditor Qualification

First, the Certification Program Owners (CPOs) must implement GFSI's auditor qualification requirements (related to HACCP training, industry sector knowledge, core auditing competence, and number of audit hours done in the specific program). Then, CPOs adapt these qualification requirements into their specific scheme elements. Certification bodies (CBs) add the specific requirements from each CPO (GFSI plus their own) to select and qualify auditors according to the specific certification program. CBs' specific requirements can be related to an auditor's soft skills, or the number of shadow/witness audits necessary before being qualified as an auditor to a specific certification program, for example. 
Accreditation bodies (ABs) are responsible for ensuring the competence of CBs to perform their work. To achieve this goal, ABs assess CBs against ISO 17065 and assess if CPO requirements are being met by the CBs.
New Model of Auditor Qualification
As shown in Figure 1, auditors are presently required to fulfil all requirements from each CB individually, as well as those that descend from GFSI and the CPOs. The GFSI plan for a new model of auditor qualification introduces a Professional Recognition Body (PRB) expressly to conduct the first auditor qualification program in alignment with the general and common GFSI requirements for all CPOs. To achieve this, GFSI is implementing a new recognition program for professional bodies to enable them to verify food safety auditor competence.
"We're confident that the launch of these benchmarking requirements will help protect the vital role of food auditors, and to increase the take-up of this profession," said Erica Sheward, Director of GFSI. "The current qualifications and industry experience required for a food safety auditing career are stringent and specific, which narrows the field of potential recruits dramatically."
With this new approach, auditors will be registered into a PRB, where their qualifications will be verified. The PRB will be the point of contact for all CBs to check auditors' credentials (Figure 2).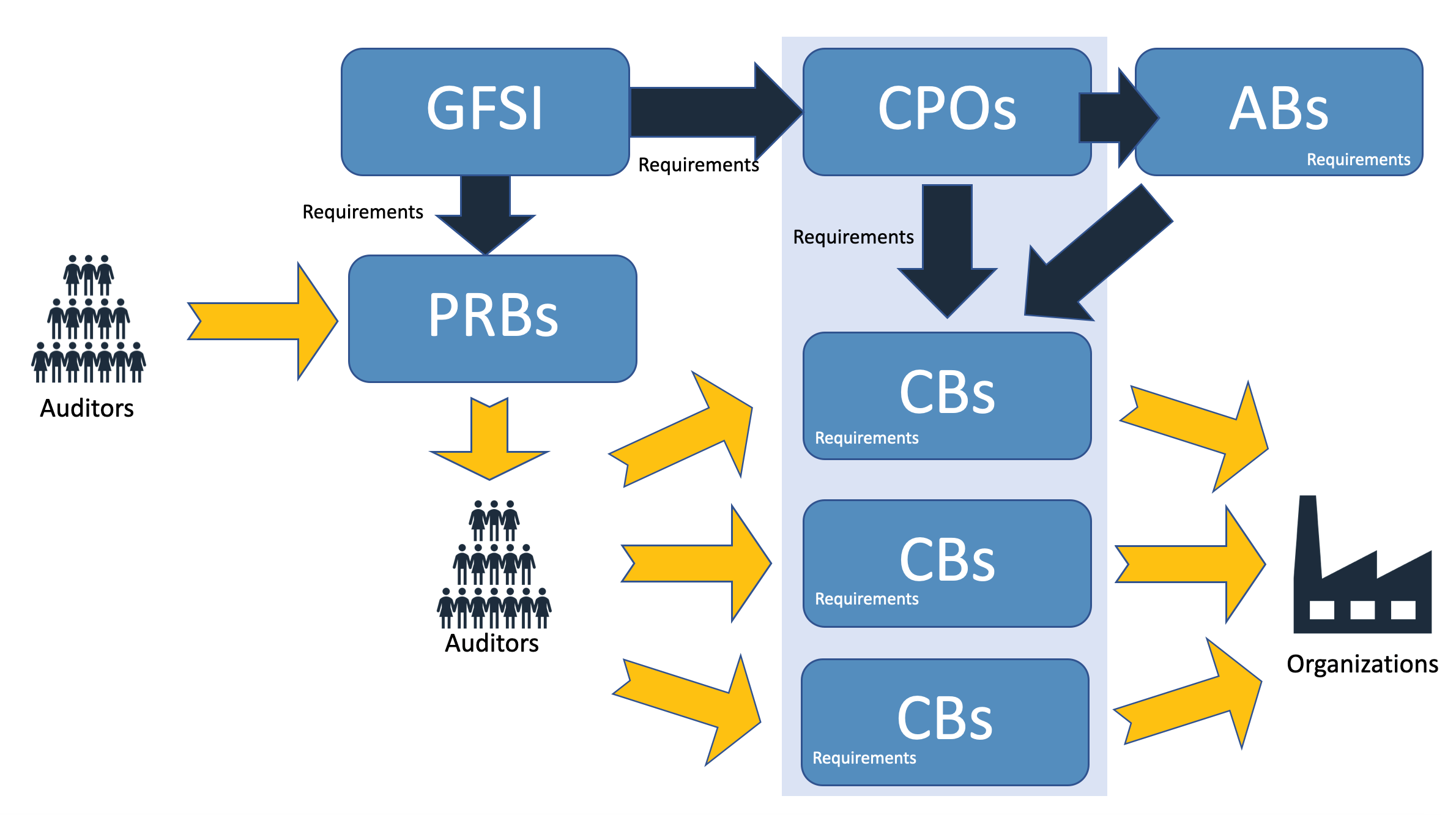 Figure 2 New Auditor Qualification Model Including Professional Recognition Bodies
Knowledge and skills equivalent to a higher education that includes general food-related or bioscience discipline or equivalent experience
Knowledge and skills equivalent to a "higher-level" HACCP training program and experience in the food industry
Having an active role in food safety responsibility for the equivalent of at least five years of full-time work.
Part 3 of the GFSI benchmarking requirements for PRBs covers professional standards and conduct (Section 2), technical aspects of food (Section 3), operational capabilities (Section 4), behavior (Section 5), and attitude (Section 6). 
The PRB criteria include, among their highlights:
Knowledge and skills related to the regulatory and legal framework within which the auditee operates
Knowledge and skills related to the identification of food safety culture practices and approaches
Knowledge of food safety hazards typically associated with organizations being audited and options/methodologies to control these hazards, including food defense and food fraud principles
Knowledge of prerequisite programs typically associated with the scope of registration of the auditor.
According to the GFSI vision, this new approach will increase harmonization and make things easier, as auditors will be required to demonstrate their competence through only one point of contact. GFSI wants to help auditors develop a relationship with the PBR that will support their continued efforts to develop competence and fill in the compliance gaps for the new RTTT requirements.
GFSI aims to set up several PRBs for food safety professional recognition, which will allow food safety professionals to choose which PRB is most suitable for them. After food safety professionals become qualified, it still remains the responsibility of the CBs to ensure the right fit of the auditor to the scope of the audit—namely to the requirements of the CPOs for specific food sectors. It will be a GFSI requirement for CPOs to accept registration to any GFSI-recognized PRBs. 
One challenge stemming from this new model is feedback on the auditor's performance, since a new entity (PRBs) must have access to it. An efficient feedback loop is critical to the success of this model and to maintaining trust. GFSI expects PRBs to contact CBs for feedback on the auditor's performance. In addition, CPOs and the auditees will be invited to provide feedback to the PRBs. 
GFSI hopes that this new system will reduce the workload for auditors, especially when auditors change CBs or work with several CBs. The goals of the PRBs are to support the auditor, maintain record-keeping of the auditor's validated competence over time, and ensure that the auditor takes steps to maintain their competence. Treading this streamlined path, auditors will know exactly what to provide for the initial application and the annual registration—which will need to be done only once.
Transition to the New Model
The transition to GFSI's new auditor qualification model has started with a pilot program. The goal of this pilot program is to closely monitor the adoption of the new model between the CPOs and the PRBs and to measure the outcome versus the defined objectives of the entire project. The pilot program will conclude at the end of 2022, and any recommended adjustments will be brought forward to the GFSI Steering Committee. During 2023, the transition of all GFSI-recognized CPOs and auditors will commence, and by December 2024 all auditors must be registered with GFSI-recognized PRBs.
It is not yet clear how this transition will impact existing auditors. The program is designed to "make food safety auditing an accessible, attainable, and desirable profession;" therefore, the transition should be made as easy as possible for current auditors to ensure that their expertise is retained.
Ahead of us are challenging times regarding the qualification of auditor competence. GFSI's previous auditor knowledge exam requirement has been phased out and removed from the GFSI requirements. GFSI's new RTTF proposal will further impact the status quo of the qualification process by introducing a new, organic, progressive layer. 
The future will reveal if the benefits of adding PRBs to the system will overcome the addition of a new step to auditor qualification. One thing is sure, however—many systems must work together to produce good audits, and a good audit cannot take place without a competent auditor.