✕
Over the past few Food Safety Insights articles, we have discussed the disruptions caused by COVID-19 and what processors are doing on their path to recovery. The pandemic has had an impact on everything we do and, as we have heard here before, some areas will see permanent changes.
But throughout these events, food processors continued to produce our food. The production of safe food also includes testing. This focus on the safety of our food will, of course, continue, so we wanted to find out more about processors' plans for their food safety testing in 2021.
Our survey included 200 processors in the United States, Canada, and around the world, and what we heard loud and clear was that testing—and especially environmental monitoring—will continue to grow rapidly.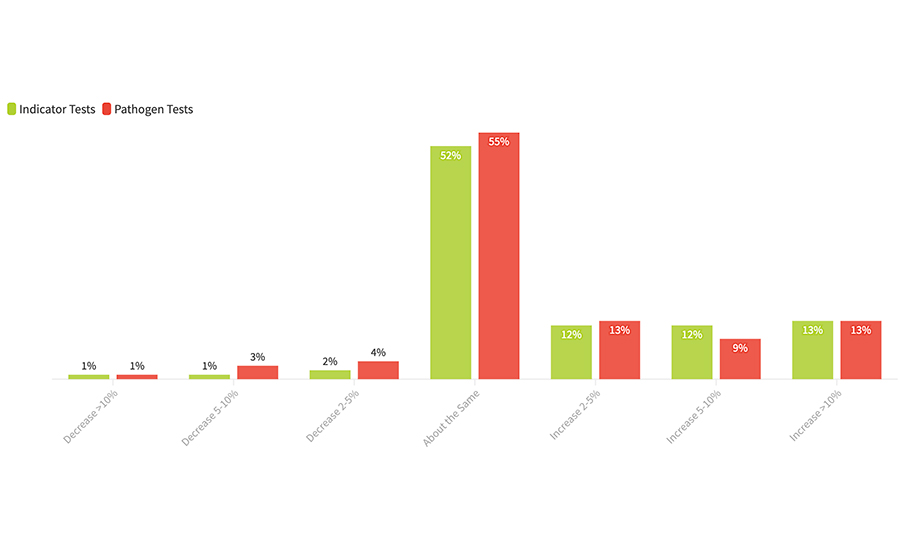 FIGURE 1. In the next 12 months, by approximately how much will the number of your microbiological tests change?
*Click the image for greater detail
About one-half of the survey respondents said that their testing would remain about the same (Figure 1). The real market impact, however, will be from the nearly 40 percent of survey respondents who said their test volumes would increase at least 2 to 5 percent or more from last year, with a surprising number saying that their volumes would grow 10 percent or more. And the number of processors who said that their testing volumes would increase outnumbered by 6 to 1 those saying they would see a decrease. This is clearly an indicator that we will continue to see robust growth in food safety diagnostics sales.
A drive for continuous improvement in their food safety programs and economic growth with accompanying demand for more products are the main drivers of this growth in testing.
Many companies reported that they will be conducting a greater number of tests due to their plans to improve their environmental monitoring programs. While demand for data from regulators and customers will always keep upward pressure on environmental monitoring test volume, nearly one-half of respondents reported that their own internal goals for continuous improvement in their environmental monitoring programs are the larger reason for their sample growth (Figure 2). This will be seen especially in increases in investigative projects to find the root cause of contamination problems and eliminate harborage organisms. "We have added staff to do the collection, testing, and analysis of results, and this will allow us to do more investigative swabs," said one producer of ready-to-eat meals. "We will be doing much more swabbing to create base data for our program," reported a QA manager from a baking company.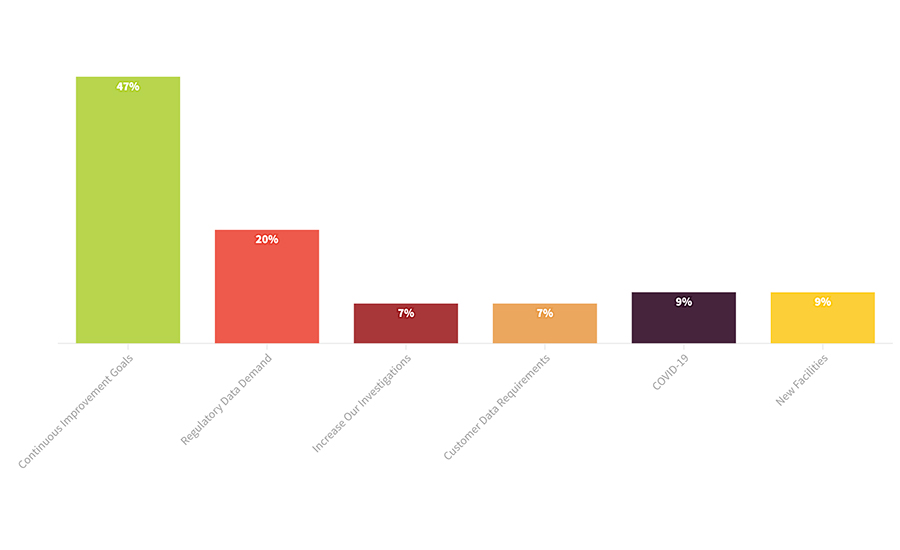 FIGURE 2. During the previous 12 months, what motivated changes in your environmental monitoring program?
*Click the image for greater detail
The second main driver of the increases will be growth in their businesses. A general manager at one dairy company told us, "We will be producing new products, and these will require us to have more testing," while a producer of eggs and egg products mentioned, "Testing at our manufacturing sites will increase 3 to 10 times due to increased production." After last year's disruptions, we hope this is an indicator of good news.
Companies that produce the diagnostic tests and products that support this testing will certainly be the beneficiaries of this growth. But it also seems that food safety laboratories will greatly benefit as most of the companies in our survey also report that they are planning to increase their outsourcing of samples—especially if the analysis is for food pathogens (Figure 3).
As we have seen in the past, processors are far more comfortable working with nonpathogenic indicator organisms in their in-plant lab than they are analyzing pathogens. In this sample-weighted data, 71 percent of the indicator organisms collected were analyzed in an in-plant lab, while a near mirror-image 75 percent of pathogen samples were outsourced to a commercial laboratory. This figure of 75 percent is larger than we have seen in past surveys, with pathogen outsourcing levels typically reported in a range of 50–60 percent. This is not surprising, however, as this trend toward outsourcing pathogen analysis has been pronounced and growing in the past 3–5 years. What may be surprising to some is the 26 percent of nonpathogen tests in this sample that will also be sent to outside laboratories. This is a category where we have typically seen outsourcing levels in a range of 15–20 percent. While this may be specific to this survey data set, we believe it indicates a phenomenon that we call "sample dragging," or to put it very simply, if processors are going to send most of their pathogen samples to outside labs, it becomes easier to just send more of the others too.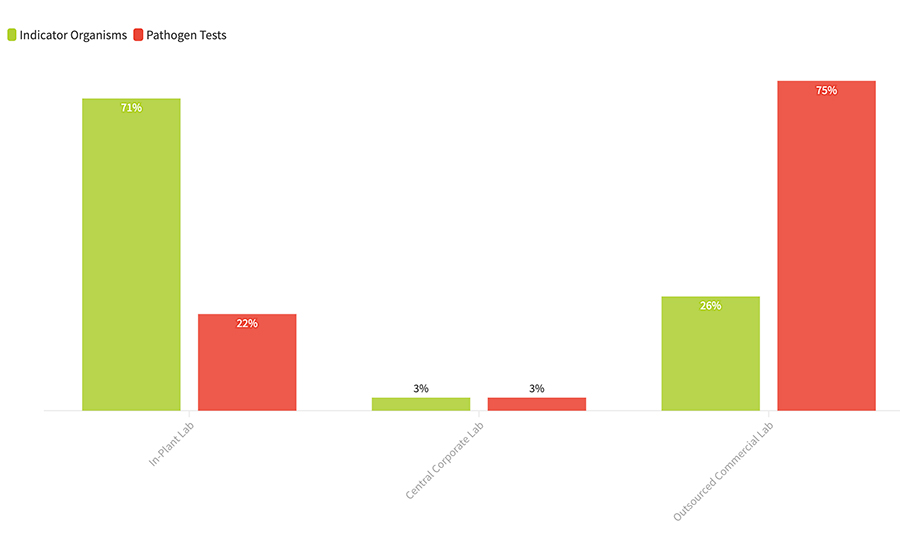 FIGURE 3. Where are your microbiology samples analyzed?
*Click the image for greater detail
This outsourcing phenomenon is strongest in the U.S. and Canada and lowest in Asia. Outsourcing in Europe closely mimics what we see in the U.S. and Canada, although with a higher level of samples remaining at in-plant labs (typically 80–90% of indicator organisms and 50% of pathogens are analyzed at in-plant labs in Europe). In our interviews, this has been attributed largely to differences in labor laws in the different regions. U.S. and Canadian processors tend to run leaner with lower staffing levels, and those companies report that it is easier to "let lab staff go," particularly when the in-house lab is seen as not a core competency and a potential food safety risk that is more efficient and potentially safer to outsource. European companies certainly recognize these issues, but labor laws across Europe are far different than they are in North America, and it is much more difficult and expensive there to make staff redundant. This changes the decision criteria for European companies; hence, they tend to keep their in-house analytical staff longer than do their North American counterparts.
In other regions, we also see a much higher use of in-house labs. In this sample, about 90 percent of indicator tests and more than 70 percent of pathogen tests were analyzed at in-plant labs. This distribution varies greatly depending on the country and the local availability of qualified commercial labs. An interesting pattern emerges in certain smaller countries and especially in island nations where we find that outsourcing can be either very low or very high, depending on the availability of a suitable domestic lab. Many processors in this situation report that they want to outsource certain samples, but there is no lab available and, because their country is small or isolated, the domestic demand is not a large enough incentive for outside labs to open a location.
This outsourcing phenomenon will clearly continue to drive growth in the commercial laboratory market. When we model this demand for commercial laboratory services and include a forecast for this additional outsourced sample volume plus only moderate price increases over the next 2–3 years, we project that market value growth in food safety microbiology testing and analysis will probably exceed 10–12 percent annually. This will be evident in the further growth in the number of lab locations, especially for the already large major players, and a corresponding increase in mergers and acquisitions, consolidation, and investment activity in this market.
In our next Food Safety Insights article, we will continue this investigation and look closer at the analysis of these samples, what methods are being used, and why they are selected. And with the strong outsourcing trend that will clearly continue, we will also find out more about the specific reasons why processors outsource and what criteria they use when selecting a laboratory.
Bob Ferguson is president of Strategic Consulting Inc. and can be reached at bobferguson9806@gmail.com or on Twitter at @SCI_Ferguson.
This article was originally published in the April/May 2021 issue of Food Safety Magazine.