The second of our two-part webinar series on allergen management examines allergen control and response in foodservice and retail environments. This presentation, which will draw on expertise from industry, regulatory, trade associations, and industry advisors, will address the front end of allergen management in a retail foodservice business, including vetting and working with suppliers. It will also examine the operational management of allergens in foodservice, encompassing allergen control plans and techniques, prevention of allergen cross-contact, training for food handlers and other employees on allergen control and incident response, and guidance for communication on allergen safety with servers and patrons. The U.S. Food and Drug Administration (FDA) will also share an update on the allergen guidance outlined in the 2022 Food Code, which calls for allergen labeling of "unpackaged" food served by restaurants, delis, bakeries, food trucks, caterers, and others.
From this webinar, attendees will learn:
Guidance for allergen management along the retail foodservice supply chain
Tips on operational management of allergens in foodservice, including control plans, staff training, and incident response
Updates on allergen guidance for retail foodservice establishments in the 2022 Food Code
Click here to register for the first webinar in our series on Effective Allergen Control in Food Manufacturing. 
Speakers: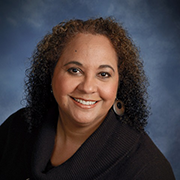 Glenda Lewis, M.S.P.H., Director, Retail Food Protection Staff, U.S. Food and Drug Administration. Glenda R. Lewis, M.S.P.H., is the Director of the Retail Food Protection Staff in the U.S. Food and Drug Administration's (FDA's) Center for Food Safety and Applied Nutrition (CFSAN) in the Office of Food Safety, and has been at FDA since 1996. She previously served as a Team Member and also for 14 years as Team Leader of CFSAN's Retail Food Policy Team with responsibility for leading the team in developing, revising, and interpreting regulations, model codes (such as the FDA Food Code), and federal guidelines that pertain to retail-level food operations. Ms. Lewis holds a B.S. degree in Biology from Spelman College in Atlanta, Georgia and a M.S. degree in Public Health from the University of North Carolina at Chapel Hill.
---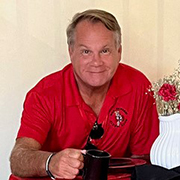 Hal King, Ph.D., Managing Partner, Active Food Safety LLC. Dr. Hal King is Managing Partner at Active Food Safety, an advisory services company, and Founder/CEO of Public Health Innovations, a public health strategy and design company. He is also an Associate Professor of Public Health at the University of Georgia College of Public Health. Dr. King is formerly the Director of Food and Product Safety at Chick-fil-A Inc., where he designed and led Chick-fil-A's Food Safety Management Program for ten years. He is the co-author and author of several articles, books, and book chapters on food safety management and public health interventions, holds several U.S. patents and patent pending technologies, copyrights and trademarks, and has helped the food industry via development of new products and services.
---
Patrick Guzzle, M.P.H., Vice President of Food Science and Industry, National Restaurant Association. Patrick Guzzle is the Vice President of Food Science for the National Restaurant Association. He has been involved in retail food safety for over 20 years after his wife contracted E. coli O157:H7. His career in food safety began as an Environmental Health Specialist, and later Supervisor, in Southeastern Idaho Public Health District. In 2004, Patrick was hired as the Idaho Food Protection Program Manager with the State's Division of Public Health. In 2018, Patrick started Mountain West Food Safety LLC and was the Principal Consultant. Patrick has been an active participant in the CFP and is an active member of AFDO, NEHA, and WAFDO. Patrick holds an M.P.H., an M.A. degree in Anthropology, and a B.A. degree in Spanish, all from Idaho State University.
---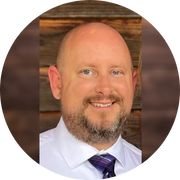 Steven Lyon, Ph.D., Director of Food Safety–Field Operations, Chick-Fil-A Inc.  Steven A. Lyon, Ph.D., is the Director of Food Safety for Field Operations at Chick-Fil-A Inc. He has been with Chick-fil-A since 2009, leading various food safety and animal welfare initiatives. His current role is centered around control of foodborne diseases and respiratory diseases within the enterprise. Prior to Chick-fil-A Inc., he was with the U.S. Department of Agriculture (USDA) for seven years. At USDA, he worked on several projects involving antibiotic resistance and surveillance programs. Dr. Lyon holds a B.S. degree in Poultry Science, an M.S. degree in Microbiology, and a Ph.D. in Food Microbiology, all from the University of Georgia's College of Agricultural and Environmental Sciences.
---
Moderator: Adrienne Blume, Editorial Director, Food Safety Magazine

Sponsored By: