With undeclared allergens as the leading cause of U.S. Food and Drug Administration (FDA) food recalls (43.5 percent in 2022), food manufacturers must have a solid program in place for allergen control and prevention of cross-contact in processing facilities. Manufacturers must also be vigilant about packaging and labeling, as FDA recall data has shown that the majority (71.1 percent in 2013–2019) of food allergen recalls are caused by preventable labeling errors.

In the first of our two-part webinar series on allergen control, this presentation will draw on the expertise of FDA, industry, and the Food Allergy Research and Resource Program (FARRP) at the University of Nebraska–Lincoln to educate food manufacturers on the regulatory aspects of allergen control, including labeling and recall issues. The speakers will also guide attendees on the implementation of allergen control programs and best practices to mitigate unintended allergen presence through cross-contact, mispackaging, or mislabeling. Additionally, they will discuss how to verify and validate cleaning programs for allergen control and how to employ detection methods for unintended presence of allergens. 
From this webinar, attendees will learn: 
The problems posed by allergen recalls and mispackaging/mislabeling
How to implement a program to control allergens in food processing facilities and prevent allergen cross-contact
How to ensure cleaning verification and validation for allergens and employ allergen detection methods
Speakers: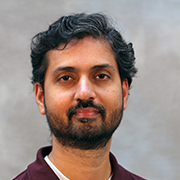 Girdhari Sharma, Ph.D., Biologist, Center for Food Safety and Applied Nutrition, FDA. Girdhari Sharma, Ph.D., is a Biologist in the Center for Food Safety and Applied Nutrition (CFSAN) at the U.S. Food and Drug Administration (FDA). He provides support and recommendations on food-related compliance and enforcement policy matters. He is also a subject matter expert on food allergens and gluten. Dr. Sharma has been with FDA for over 13 years working on various aspects of food safety. Prior to 2020, his role at FDA involved conducting laboratory research on food allergens and gluten including immunoassay development and validation, assessing the impact of food processing on their quantitation, and evaluating sampling plan designs by determining sampling-associated errors. Dr. Sharma received his Ph.D. in Food and Nutrition from Florida State University. He has co-authored 28 research articles in peer-reviewed journals, and his work has been presented at several national and international meetings. He is also an Associate Editor for the Journal of Food Science and serves on the AOAC Expert Review Panel for gluten detection methods.
---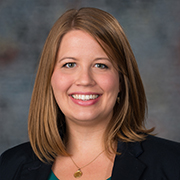 Melanie Downs, Ph.D., Associate Professor, Food Allergy Research and Resource Program (FARRP), University of Nebraska–Lincoln. Melanie Downs, Ph.D., is an Associate Professor affiliated with the Food Allergy Research and Resource Program (FARRP) in the Department of Food Science and Technology at the University of Nebraska–Lincoln. Her research primarily focuses on the proteomics of allergenic foods, including the identification, characterization, and detection of food allergens using mass spectrometry. Dr. Downs also has research expertise in the development and evaluation of immunoassay methods for food allergen analysis and the assessment of food allergen controls. In addition to research, Dr. Downs also works with the food industry on a number of aspects of food allergen management, including development of allergen control programs, validation of allergen preventive controls, and application of food allergen detection methods.
---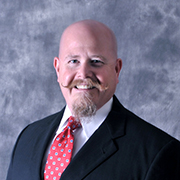 Scott Hegenbart, Manager, Scientific Affairs, Conagra Brands. Scott Hegenbart is Manager of Scientific Affairs for Conagra Brands Inc. He works in Conagra's Food Safety, Quality, and Regulatory Affairs group, where he leads corporate food safety programs for food allergens, sensitive food ingredients, and other chemical hazards. With degrees in both Chemistry and Speech Communication from Iowa State University, Scott has held several quality assurance, food safety, and product development positions over more than 35 years in the food industry. He also has extensive experience in food industry media, where he has authored more than 200 articles about product development, ingredient technology, and food safety. Scott is a lead instructor both for Preventive Controls Qualified Individuals (PCQI) and HACCP.
---
Moderator: Adrienne Blume, Editorial Director, Food Safety Magazine