What: Free Webinar
Where: Online
When: August 30, 2022 at 1:00 pm EDT
Improving Food Safety Culture Through an Understanding of Human Bias
In this webinar, we will explore how to recognize and manage our biases to improve food safety. We will look into how company culture influences biases and share two cases where CEOs have actively worked to understand and change their biases to improve food safety through their company cultures. We will also explore how we, as food safety professionals, must reflect on our biases and how these might help or hinder our efforts to engage others in taking action to improve food safety.
From this webinar, attendees will learn:
How to recognize human bias and how it impacts company culture
How different organizations have worked to change their company culture to improve food safety
How the food safety community can work to improve organizational culture and food safety culture through an understanding of human bias
Speaker: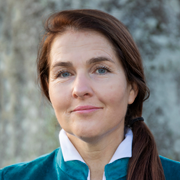 Lone Jespersen, Ph.D., Founder & Principal, Cultivate
Lone Jespersen has dedicated the last 15 years of her life to bettering food manufacturing operations and studying how culture affects food safety performance. She's proud to hold a Ph.D. in Culture Enabled Food Safety and to have created an incredible network of worldwide collaborators within the food supply chain. She had no idea that one day she would be involved so intimately in this often lack-luster industry, but after 11 years with Maple Leaf Foods—including the uphill battle to regain consumer trust following the 2008 tragedy that killed 23 people—her life purpose shifted. At the time, she was in charge of food safety and operations learning strategies. It took a lot of introspection, questioning and scrutiny to turn Maple Leaf around. She led the relaunch and execution of Maple Leaf Foods' food safety & operations learning strategies. A little more every day, she transformed its culture from the inside out.
Moderator: Adrienne Blume, Editorial Director, Food Safety Magazine
Sponsored By: