Since the publication of the GFSI position paper and the inclusion of food safety culture in the Codex Alimentarius Food Hygiene Guidelines, food safety culture improvement has become an important risk management tactic. Stakeholders across the global supply chain depend on it to improve food safety performance and their organizations and businesses. Much knowledge has been made available to aid organizations and support methods to assess food safety culture, although there is still room for improvement on how to make lasting behavior changes. Technologies that allow for continuous data collection and sciences like behavioral economics—known as "nudging"—can help organizations achieve better engagement from their frontline team members. 
From the perspectives of both the food businesses and the research team, this webinar will share how nudging improves organizational culture in small (10–49 employees) and large (over 250 employees) companies, the effectiveness and efficacy of this approach, and how machine learning tools can be used to pinpoint actions that result in behavior nudging and, eventually, culture maturation. Panelists will share challenges and best practices, as well as showcase the food safety culture journey of two companies based on daily participation, weekly action, and monthly trend analysis that lead to food safety culture transformation. 
From this webinar, you will learn:
How a continuous culture feedback system can create different information for culture improvements as compared to periodic data
How to recognize nudging as a tool for changing culture and improving food safety
How to apply data-driven nudges in your business to improve culture and food safety
Speakers: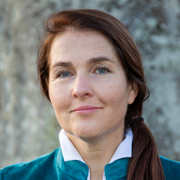 Lone Jespersen, Ph.D., Founder and Principal, Cultivate. Dr. Lone Jespersen has dedicated the past 15 years of her life to bettering food manufacturing operations and studying how culture affects food safety performance. She is proud to hold a Ph.D. in Culture Enabled Food Safety and to have created an incredible network of worldwide collaborators within the food supply chain. She had no idea that one day she would be involved so intimately in this often lack-luster industry, but after 11 years with Maple Leaf Foods—including the uphill battle to regain consumer trust following the 2008 tragedy that killed 23 people—her life purpose shifted. At the time, she was in charge of food safety and operations learning strategies. It took a lot of introspection, questioning and scrutiny to turn Maple Leaf around. She led the relaunch and execution of Maple Leaf Foods' food safety and operations learning strategies. A little more every day, she transformed its culture from the inside out.
---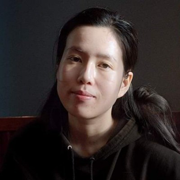 Sophie Tongyu Wu, Ph.D., Project Coordinator, UCLan and Cultivate

– 

Partners in Food Safety. Dr. Sophie Wu is Project Coordinator at Cultivate and a Senior Research Assistant at the University of Central Lancashire (UCLan) in the UK. At UCLan, she leads a food safety culture improvement project to collect organization-wide feedback from 10 UK food manufacturing companies to facilitate targeted action. She holds a Ph.D. in Food Science and Technology from Purdue University and a B.S. degree in Biology from the University of Wisconsin–Madison. Her current research seeks to improve food safety culture and assess the impact of food safety culture interventions in food manufacturing environments through a weekly change cycle using real-time technology. For her Ph.D., she studied the relationships among food safety behaviors, climate, management styles, infrastructure designs, and sanitation practices in the context of Listeria control at retail.
---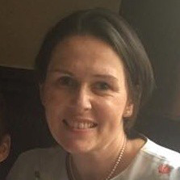 Luci Russell, Group Technical Director, New England Seafood International Ltd. Luci Russell is an experienced technical lead with a demonstrated history of working in the food production industry. She has served as group Technical Director for New England Seafood International Ltd. in the UK since May 2019. Previously, she served in technical managerial positions at Caistor Seafood Ltd., Sealord, and Aunt Bessies. She is experienced in food and beverage, fast-moving consumer goods, BRC, food safety, and Hazard Analysis and Critical Control Points (HACCP). She holds a B.Sc. degree in Food Quality, with a focus in Food Science and Nutrition, from Bournemouth University.
---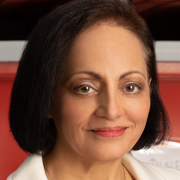 Nimisha Raja, Founder, Nim's Fruit Crisps Ltd. Nimisha Raja founded Nim's Fruit Crisps Ltd. in 2012 in London, UK. Her expertise focuses on the areas of innovation and product development, supply chain, marketing and business strategy, business planning, and SEO. Nim's Fruit Crisps won the Queen's Award for Enterprise in April 2020 to honor its excellence in innovation. The company also won Kent Invica Chamber of Commerce awards for Business of the Year and Manufacturer of the Year in 2019.
---

Moderator: Adrienne Blume, Editorial Director, Food Safety Magazine
Sponsored By: