Food Safety Magazine's Webinar Series, Evolution of New Era: Advancing Strategies for Smarter Food Safety, features leading voices from FDA and industry, and is the most in-depth series looking into FDA's New Era of Smarter Food Safety both inside and outside FDA. The second in this webinar series focuses on Core Element 1 of the New Era blueprint, tech-enabled traceability, as well as the contents of the final traceability rule—"Requirements for Additional Traceability Records for Certain Foods"—issued on November 15. During this webinar, you will hear about the envisioned future of food traceability with the creation of standards, as well as other work by FDA to advance traceability as part of the New Era of Smarter Food Safety.  

From this webinar, you will learn:
What is the need for improved transparency and traceability throughout the food supply chain?
How will the standards set by FDA's Traceability Rule encourage greater transparency throughout the food system?
How can improved traceability provide real-time insight into food safety and quality, as well as supply chain efficiency?
How is assigning a digital identity to food products achieved, and what can industry do to mobilize these changes?
How can faster, more widespread adoption of traceability initiatives and technologies by industry be facilitated?
What other work is FDA doing to advance traceability under the New Era of Smarter Food Safety?
 To register for the nextwebinar in our series discussing FDA's Retail Modernization, click here.
Speakers: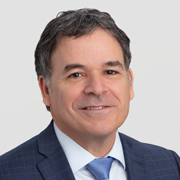 Frank Yiannas, Deputy Commissioner for Food Policy and Response, Food and Drug Administration. Frank Yiannas is the Deputy Commissioner for Food Policy and Response at the U.S. Food and Drug Administration. He is the principal advisor to the FDA Commissioner on food safety policies, including the implementation of the FDA Food Safety Modernization Act. His leadership role covers a broad spectrum, such as outbreak response, traceback investigations, product recall activities, and supply chain innovation. Mr. Yiannas came to the FDA from leadership roles with Walmart and the Walt Disney Company. He has long been recognized for his role in elevating food safety standards and building food safety management systems based on science and risk.
---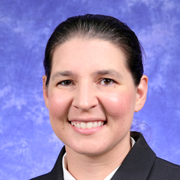 Captain Kari Irvin, M.S., Deputy Director, Office of Coordinated Outbreak Response and Evaluation (CORE), CFSAN, Food and Drug Administration. Captain Kari Irvin is currently the Deputy Director of FDA's Coordinated Outbreak Response and Evaluation (CORE) Network in College Park, Maryland. She is a subject matter expert on traceback investigations and serves to coordinate FDA's role in detecting, responding to, and learning from foodborne illness outbreaks. She also leads FDA's New Era of Smarter Food Safety Tech-Enabled Traceability Team. Captain Irvin joined FDA in 2008 as a microbiologist and has been a member of FDA CORE since 2011. Prior to joining FDA, she worked as a scientist for the Virginia Division of Consolidated Laboratory Services (DCLS) and was an Association of Public Health Laboratories/Center for Disease Control and Prevention Emerging Infections Disease Fellow.
---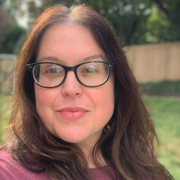 Katherine Vierk, M.P.H., Director, Division of Public Health Informatics and Analytics, Food and Drug Administration. Katherine (Katie) Vierk is the Director for the Division of Public Health Informatics and Analytics in the Center for Food Safety and Applied Nutrition (CFSAN) at the U.S. Food and Drug Administration (FDA). As Division Director, Ms. Vierk oversees three branches dedicated to internal and external partnerships in epidemiologic research, data analytics, social science research, and hazard signal detection. She brings more than 20 years of experience working at FDA in the areas of foodborne outbreaks, traceability, epidemiology, consumer science, and data analytics. Ms. Vierk has served in multiple leadership positions at CFSAN, served as acting FDA liaison to CDC, and was part of the team that developed FDA's Coordinated Outbreak Response and Evaluation Network (CORE). She currently leads FDA's Traceability Rule writing efforts. Ms. Vierk holds a master's degree in Public Health with an emphasis in Epidemiology from George Washington University in Washington D.C.
---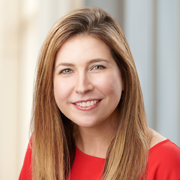 Angela Fernandez, Vice President, Community Engagement, GS1 US. Angela Fernandez is the Vice President of Community Engagement at GS1 U.S. and is responsible for driving broader adoption of GS1 Standards, the most widely used supply chain standards in the world, to help industry achieve their goals for improved product traceability, product information transparency, and data quality. Since joining GS1 U.S. more than 15 years ago, Ms. Fernandez has collaborated with industry stakeholders—manufacturers, distributors, retailers, foodservice operators, healthcare providers, government agencies, trade associations, and solution providers—to identify how the use of GS1 Standards can improve supply chain business processes and ecommerce operations, as well as address regulatory requirements to deliver safe products to patients and consumers. She is a frequent guest speaker at industry events, including the Council of Supply Chain Management Professionals (CSCMP) Edge and the National Restaurant Association Show. She has been a traceability and recall resource for media outlets including the Wall Street Journal, the New York Times, Food Logistics, and Packaging Digest magazines. Ms. Fernandez earned a B.S. degree in Business Administration from Drexel University.
---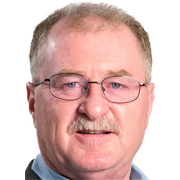 Ed Treacy, Produce Traceability Initiative Core Team, International Fresh Produce Association (IFPA). Ed Treacy has over 39 years of senior management experience in logistics and supply chain management working with major Canadian retail chains, including Loblaw Companies Ltd., Shoppers Drug Mart, and Sobeys Inc. as the Senior Vice President of Logistics and Engineering. For the past 12 years, he has monitored and forecasted trends and designed related products, services, and educational events relating to sustainability and the fresh produce and floral supply chains for IFPA members. He serves as staff lead to the industry-wide Produce Traceability Initiative (PTI) and leads all data, standards, and sustainability initiatives for IFPA. Ed is a citizen of the U.S., Canada, and Ireland. He holds a B.S. degree in Industrial Engineering from the University of Toronto, as well as Professional Engineer and Professional Logistician designations.
---

Moderator: Adrienne Blume, Editorial Director, Food Safety Magazine
Sponsored By: