In this webinar, we will explore how to recognize and manage our biases to improve food safety. We will look into how company culture influences biases and hear from leaders at Arla, Blue Apron, and Birchwood Foods who have actively worked to understand and change their functions and biases to improve food safety through their company cultures. We will also explore how we, as food safety professionals, must reflect on our biases and how these might help or hinder our efforts to engage others in taking action to improve food safety. 
From this webinar, attendees will learn:
How to recognize human bias and how it impacts company culture
How different organizations have worked to change their company culture to improve food safety
How the food safety community can work to improve organizational culture and food safety culture through an understanding of human bias
Speakers: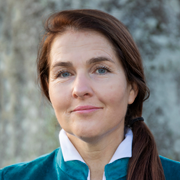 Lone Jespersen, Ph.D., Founder and Principal, Cultivate
Lone Jespersen has dedicated the last 15 years of her life to bettering food manufacturing operations and studying how culture affects food safety performance. She's proud to hold a Ph.D. in Culture Enabled Food Safety and to have created an incredible network of worldwide collaborators within the food supply chain. She had no idea that one day she would be involved so intimately in this often lack-luster industry, but after 11 years with Maple Leaf Foods—including the uphill battle to regain consumer trust following the 2008 tragedy that killed 23 people—her life purpose shifted. At the time, she was in charge of food safety and operations learning strategies. It took a lot of introspection, questioning and scrutiny to turn Maple Leaf around. She led the relaunch and execution of Maple Leaf Foods' food safety & operations learning strategies. A little more every day, she transformed its culture from the inside out.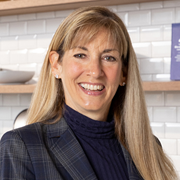 Charlean Gmunder, Chief Operating Officer, Blue Apron
Charlean Gmunder is Blue Apron's Chief Operating Officer. Before joining Blue Apron in November 2020, Charlean was the vice president of catering operations with United Airlines, where she was responsible for six company-owned direct food-related manufacturing sites and all third-party manufacturing worldwide. Prior to United Airlines, Charlean was vice president, operations, prepared meat for Maple Leaf Foods, the largest meat processor in Canada. Charlean has held leadership responsibilities in both large multinationals and smaller North American food processing operations. A large portion of her career was spent with the Wm. Wrigley Jr. Company in a variety of leadership roles in Manufacturing, Engineering, Quality Assurance, Logistics, and Sales. As President of the wholly-owned subsidiary, L. A. Dreyfus Company, Charlean was also responsible for global gum base operations for the Wrigley Company. Charlean has served on a variety of Boards, most recently as a Non-Executive Director on the Board of Itaconix, a plant-based specialty polymers company. She also served on the Advisory Board for Uncle Charley's Sausage, the Board of Directors of the L.A. Dreyfus Company, the Board of Managers of Northwest Flavors Inc., and several non-profits boards. Charlean holds a bachelor's degree in Chemical Engineering and an MBA, both from Rutgers University.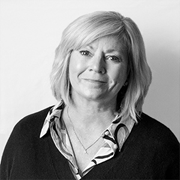 Kim Crawford, Corporate Vice President, Human Resources & Safety, Birchwood Foods
Kim joined Birchwood Food's in 2020 to oversee Birchwood's Human Resources and Safety departments at each facility. Bringing over 20 years of HR & Safety experience to the role, she leads Birchwood Food's HR and Safety programs to attract and retain the best talent, as well as maintain a safe workplace where every employee has the opportunity to grow and do their best work! Kim is a member of the NAMI Labor, DE&I, & Worker Safety Committees, as well as the national and local Racine/Kenosha chapters of SHRM.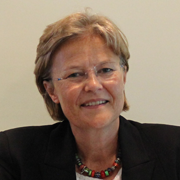 Vibeke From Jeppesen, QEHS Director, Quality & Food Safety Development, Arla Foods
Vibeke From Jeppesen is heading up the global quality & food safety development in Arla Foods. But also acting as QEHS business partner for Global Logistics in Arla. And exactly the similarities between culture and behavior for product safety and for health & safety is super motivating to work with as it is all about people and about leadership. Vibeke has a background as Food Scientist and with a PhD in microbiology. This has brought her through several jobs with the key words being the combination of being a leader with a strong specialist background. During her work life Vibeke has worked as a research scientist and later with quality assurance in laboratories as well as with education & consultancy within quality assurance and product safety risks in the food & pharma industry. Latest she was responsible for global product quality in the manufacturing of ingredients with Chr. Hansen and now in the FMCG industry with Arla. And the more she has worked with global organizations the more she has been fascinated by cultural differences. Not only between countries, but also between companies and between different functions within the same companies. One size doesn't fit all, so how to work as ONE in a global company is a daily inspiration.
Moderator: Adrienne Blume, Editorial Director, Food Safety Magazine
Sponsored By: