In the last Food Safety Insights, we surveyed and interviewed 240 processors in the United States, Canada, and around the world on the impact of coronavirus disease (COVID-19) on their supply chains. In Part 2, we will look closer at how what they learned is guiding how they adapt and change. We especially looked at the changes that processors say are here to stay. 
It is clear from the results of our survey that the pandemic has caused processors to reevaluate their operations and the effectiveness of their supply chain programs (Figure 1). More than one-third of U.S. and Canadian processors say they have been compelled to reevaluate their programs, with more than one-half of international processors saying they are doing the same.
For companies that are taking a closer look, the most common issues that we were told needed to be immediately addressed included more frequent verification of supplier certifications, adapting audit procedures to include the use of remote audits (with one processor stating, "I believe that 'virtual audits' and check-ins with suppliers will be a long-term solution to increase frequency of our touch points with our vendors"), moving faster to drop noncompliant suppliers that make it difficult to obtain Food Safety Modernization Act-related documentation, verifying that suppliers have adequate COVID safety guidelines implemented (especially with regard to their sanitation and cleaning processes), and implementing a "no substitutions without prior approval" policy for all purchased items. This last point agrees well with what we reported in Part 1 of this study, that shortages that caused processors to turn to alternate suppliers had been causing more issues with product quality than they had seen in the past with their primary suppliers, including finding more noncompliant material being delivered and ingredients failing tests for contamination).  
Many processors reported that they have not been driven to make changes in their programs. The most common answers offered included "We believe that our supplier verification process is robust," "This type of evaluation is done annually regardless of COVID," or "Our processes have remained the same." 
One processor, who said they had not been making changes, commented, "No, but we probably should." 
Perhaps they should have been counted as a "yes."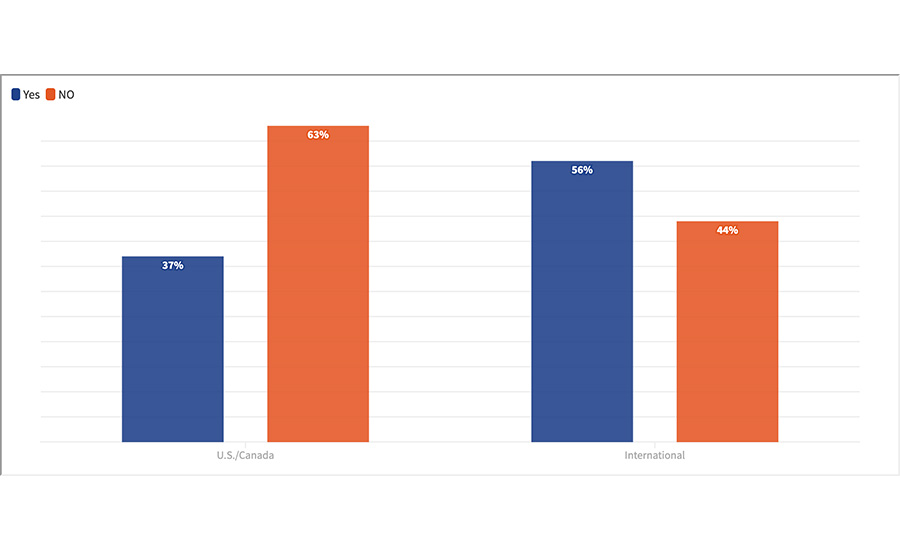 Figure 1. Have you and your organization been reevaluating your supplier verification processes due to lessons learned from the pandemic?
The Long Road to Recovery
  To understand the severity and depth of the task they were facing, we asked them how long they would estimate it will take them to recover from the pandemic and get back to normal. Almost one-fifth of U.S. and Canadian processors and nearly one-third of international processors (Figure 2) said should the pandemic end today that they could be back to "normal" in less than 3 months. This response should be viewed with some optimism, for if true, this time for recovery is less than the total duration of the pandemic (as of the time this was written). 
Some caution is warranted, however, as the most common answer for U.S. and Canadian processors and the second-most-common answer for the international processors was "I don't know." The main reason cited for this answer was the complexity of their supply chains.
Any recovery for a processor's operations will first depend on the recovery of their many suppliers, including the recovery of their secondary, tertiary, etc., suppliers. Many of the processors expressed some doubt about the schedule on which this might occur.
The other key need, of course, is for the recovery of their customers. Many cited constraints for their own recovery from the larger economic recovery and their own demand-side issues that will first need to be resolved. One processor mentioned, "We need the restaurants to restart or new ones to open before we can replace our lost business and even begin to recover." Others mentioned the same concern with demand from schools and other foodservice applications. Many mentioned that this would be the first step in their own normalization of their supply chains, with one respondent saying, "We need to replace all of the customers that didn't survive the downturn first" before beginning any earnest attempt at a return to normal. 
One company summarized it well when they said, "I think when the pandemic ends and the economy switches back on, then demand will increase. Then the question is when the labor force will be ready to respond. The effects can be long term."
Several people did comment that there will be no "going back to normal." "Too much has changed," added one respondent, noting that "the new normal is here to stay." 
With processors looking to the future and attempting to mitigate some of the supply interruptions they suffered, an interesting theme emerged. Many respondents said that they would be looking to establish more security in their supply chain and to perhaps back off from "just-in-time" strategies. One processor commented, "We will be moving to qualify several additional backup suppliers to have them preapproved in case of any failure from our regular supplier. Our former policy of one supplier and one backup supplier is not sufficient in today's pandemic climate." 
Other responses included "We are looking to establish new secondary and tertiary vendors for necessary supplies, and we will be keeping more backup stock on hand" and "We will be buying more ingredients up front and find ways to preserve ingredients to last longer." Another processor summarized their concerns by saying, "We will be working on procurement of supplies with at least 6 months' buffer stock (for ingredients), and we will also be including verification procedures and additional stock for critical lab equipment."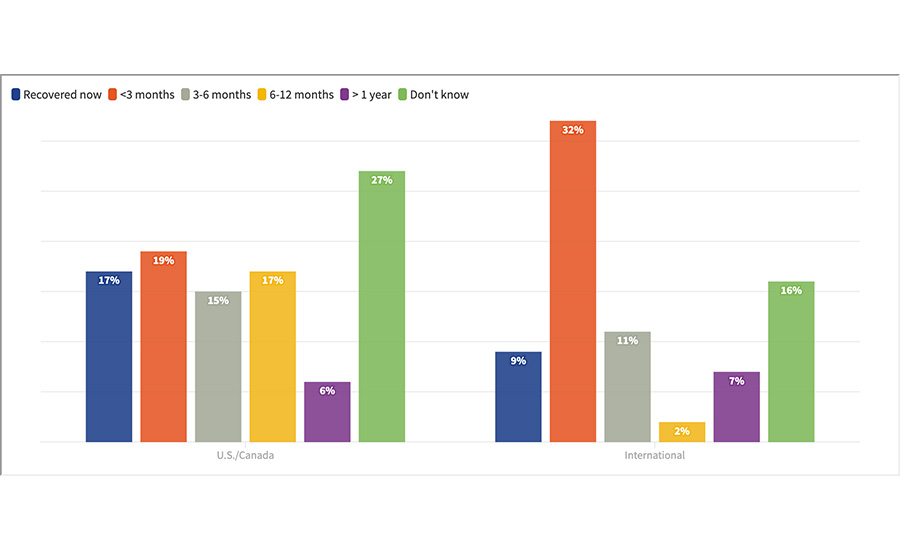 Figure 2. If the pandemic were to end tomorrow, how long do you estimate it would take for you to return to normal?
Changes That May Be Here to Stay
In Part 1, we highlighted the concerns that processors had with the quality of ingredients they were getting from the new suppliers they had to find as their primary suppliers developed shortages. Realizing that using these lower-quality sources of supply has been shown to be unacceptable, many processors are now saying that holding more safety stock than usual will be a key change made. And this change will encompass not only their own ingredients but their end-product inventories too to ensure a better buffer from shocks to their own ability to supply. This move away from just-in-time manufacturing principles is clearly set to become a trend.
We had a chance to discuss this development with Sean Leighton, global vice president of food safety, quality & regulatory affairs for Cargill. 
"Just-in-time manufacturing has been changed forever," he said. "Companies will be taking a much closer look at the inventory levels that they are carrying, and it is clear that there is a need to build in extra supply and end-product inventory to assure security of supply for these types of shocks. Rather than 'just in time,' I think we will be talking about 'just in case' principles. How and where to build in this 'flex' in the supply chain is going to be an important decision for companies, but there is no question that a more 'belt and suspenders' model has been shown to be warranted. I think this change is here to stay."
We also discussed with Leighton the implementation of new technologies that may be accelerated as part of these changes. 
He noted, "Virtual access to production sites and fewer visits is a change that is also here to stay. Using technology makes these visits safer, but it also makes them quicker and easier to schedule and conduct." 
Many companies in our survey said that they had not yet changed their processes or adopted new policies or technologies as a result of the pandemic. Perhaps at the time of our survey in August 2020 many companies were still in crisis mode and not yet able to implement changes. But about one-third of the companies in our survey said they were using newly adopted technologies such as remote cameras and virtual/remote inspections as part of their program.
What else might this heightened focus on supply chains bring about?
"In line with this increased attention on the supply chain will come a heightened visibility on traceability," added Sean Leighton. "Traceability will be a key element for food safety as well as inventory controls. This could mean using blockchain, but it does not have to. For many, this may mean a custom or off-the-shelf technology, but there is no question that the use of some tool that provides accuracy in traceability will be a must." 
We started Part 1 of this study by saying that the COVID-19 pandemic has brought on "…a year of great impacts on food supply chains." Now, it looks like what we have seen in 2020 may have been only the beginning. 
Bob Ferguson is president of Strategic Consulting Inc. and can be reached at foodsafetyinsights@gmail.com or on Twitter at @SCI_Ferguson.