New standards are being set at the intersection of AI and agriculture. Position your production process and learn about the high-impact applications of AI to achieve real-time contamination control and early disease detection, streamlined regulatory compliance, and predictive analytics for supply chain optimization.

From farm to table, early adopters of AI will benefit from data-driven decision-making and confidence in a rapidly evolving market. In partnership with Food Safety Magazine, our digital advisors are keen to deliver meaningful engagement backed by 30 years of experience working with customers across 45 countries.
Key Takeaways:
Reduce contaminants: Foreign matter and microbial risk detection, as well as improved recall efficiency and traceability/transparency
Streamline compliance: Automated high-volume document review, monitoring real-time deviations, internal training, and education of recent changes
Predictive analytics: Early-warning fault detection, shelf-life prediction, and consumer sentiment AI analysis for demand forecasting and product development
Disease detection: Livestock management and crop protection, machine vision-based quality inspection systems, and AI success cases for food and beverage

Speaker: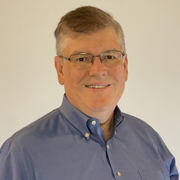 David Vitak, Senior Solution Architect, Columbus. 
David is the Senior Solution Architect at Columbus with over 30 years of extensive ERP consulting and business experience. He is one of the most highly sought-after solutions consultants in the Microsoft Dynamics world. He has played an integral part in more than 50 customer implementations in roles ranging from presales, system design, and product configuration to managing overall implementations on more than 100 user systems. David is a Microsoft Dynamics 365 Solutions Architect and has extensive knowledge in retail POS and back office, finance, manufacturing, and supply chain management.
---
Moderator: Adrienne Blume, Editorial Director, Food Safety Magazine
Sponsored By: