Verification, a principle of HACCP, is one method of ensuring that the sanitation program is being consistently implemented and is performing to the expectations of the food safety plan's hazard analysis. It is required by the Food and Drug Administration (FDA) and the Department of Agriculture (USDA) in various regulatory statutes. An organized and well-managed environmental monitoring program (EMP) can serve as a verification tool for a sanitation program, and it can save a facility from a potential costly, damaging recall and/or downgraded product. An important component of a sound EMP is monitoring for pathogenic bacteria. There is no "one-size-fits-all" program for pathogen environmental monitoring (PEMP), because each PEMP is based on the risks unique to each processing facility, equipment, product, people, history, etc. In this webinar, food safety and microbiology experts from industry, government, and academia will discuss the mechanics of EMPs and, specifically, PEMPs; how they are used in industry sanitation programs; and the regulatory requirements for verification with EMPs. 
From this webinar, attendees will learn: 
The fundamentals of a robust EMP and PEMP
Best practices in environmental monitoring as a component of sanitation verification
How to tell when your EMP is working—and when it is time to reexamine its effectiveness
Regulatory requirements and guidance for sanitation verification using an EMP
Speakers: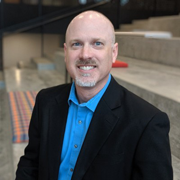 Benjamin Warren, Ph.D., Senior Science Advisor for Food Safety, Food and Drug Administration. Benjamin Warren, Ph.D., is a Senior Science Advisor for Food Safety with the Food and Drug Administration (FDA). He also has a background in the industry, having worked in various food safety and regulatory affairs roles at Land O' Lakes and Conagra Brands. He is an experienced food industry professional with expertise in food safety, food microbiology, regulatory affairs, HACCP, strategic thinking, and leadership. He holds a Ph.D. in Food Science from the University of Florida.
---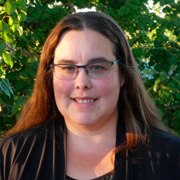 Janna Hamlett, Ph.D., Assistant Professor, University of Idaho Extension. Janna Hamlett, Ph.D., is an Assistant Professor at the University of Idaho Extension and a Food Processing Specialist with TechHelp, Idaho's Manufacturing Extension Partnership Center. She has over 15 years of experience in the food manufacturing industry, with a background in quality and operations management including numerous certifications in lean processing management, personnel safety, and food safety and quality programs.
---
Stephanie Nguyen, M.Sc., Director, Food Safety, Enterprise Microbiology, and Thermal Processing, Conagra Brands. Stephanie Nguyen, M.Sc., is Director of Food Safety, Enterprise Microbiology, and Thermal Processing at Conagra Brands. She is a microbiologist and process authority who has been involved in many research and development innovation projects, supporting multiple brands and processing platforms, as well as helping design and execute microbial validation and challenge studies. Additionally, she conducts portfolio risk assessments, recommends risk mitigation strategies and approaches, and responds to food safety-related special situations. She received her M.Sc. and B.Sc. degrees in Food Science and Technology and Microbiology from Iowa State University.
---
Moderator: Adrienne Blume, Editorial Director, Food Safety Magazine