Reliance on proper facility management is paramount for food and beverage (F&B) processors. Throughout F&B processing facilities, cable protection and wire management products are an essential part of the entire electrical system. Although important in any manufacturing operation, in harsh F&B environments it is critical to match the right solutions to the application to protect vital electrical systems, which power nearly every aspect of production. Using improperly rated products can add up to significant expenses, including costly downtime, equipment failure, and replacement costs, as well as multimillion-dollar safety recalls, customer harm, and loss of trust.  

Join us to learn:
Insights into issues and solutions by application to reduce cost and boost safety, reliability, and uptime
Ways to maximize your investment and minimize risk when it comes to plant hygiene and productivity
How smart F&B companies integrate properly rated solutions to improve efficiency and safeguard against temperature transitions, liquids, cleaning chemicals, cable damage, and product contamination
A mix of measures F&B processors use to address vulnerabilities by application, meet production targets, and align with their long-term strategies

Speaker: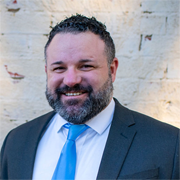 Brian D. Barr, Global Market Development Manager / F&B Leader, ABB. 
Brian D. Barr leads the Food and Beverage (F&B) segments of ABB Installation Products, part of ABB's Electrification business area. He has more than 22 years of experience in the F&B industry, spanning global market development, foodservice, quality, and electrical design. Brian and the ABB Electrification team work with partners across the F&B processing spectrum to deliver solutions that enhance operational efficiency, flexibility, quality, productivity, and safety.
---
Moderator: Adrienne Blume, Editorial Director, Food Safety Magazine
Sponsored By: