Hugo Gutierrez is the Global Food Safety and Quality Officer for Kerry. He has 25 years of experience in leading global, virtual, and multicultural quality, food safety, and regulatory teams. In his current position, he is responsible for developing and executing a long-term strategy to transform their quality, food safety, and employee safety into world-class systems.
Prior to his position at Kerry, he served as Vice President of Quality and Regulatory at Hershey Corporation, Director of International Quality and Regulatory Operations for General Mills, and held QA-related positions with Cadbury Schweppes USA, Pfizer in Canada, and Adams (Warner-Lambert) in Colombia. 
Gutierrez holds a B.Sc. in Industrial Engineering from Javeriana University and an M.B.A. from Icesi University, both in his home country of Colombia. He speaks fluent Spanish, French, English, and basic Portuguese.
Subscribe on Apple Podcasts | Stitcher | Google Play | Android
For access to more podcast episodes, click here.
In this episode of Food Safety Matters, we speak to Hugo [28:09] about:
How food safety culture and behavior are fundamental parts of doing business
The importance of engaging senior company leadership
The influence of geography on food safety culture
Using cultural differences as an intrinsic part of an overall food safety strategy
The challenges of managing food safety at a global company
New approaches for training and employee learning
The significance of always learning new skills
What being effective in food safety looks like
Continuous improvement and Six Sigma
Connecting with all levels of the company through proper communication
Global regulatory challenges
Management tips for the global food industry
Opportunities and changes during the pandemic
Supply chain impacts
Encouraging employee success
 
Bob Ferguson's Food Safety Insights [14:26]

Bob joins us to discuss his article featured in our October/November 2020 issue.
Want more from Bob Ferguson? Find more of his articles and podcast segments.

News Mentioned in This Episode
FDA Launches Voluntary Pilot Program to Evaluate Third-Party Food Safety Standards [7:22]
NSF Honors Dr. Jennifer McEntire at Food Safety Summit [11:12]
Jennifer McEntire's articles and podcast appearances.
Sponsored by: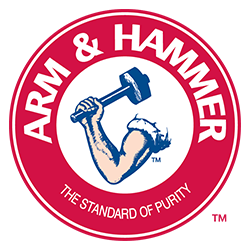 Arm & Hammer Animal and Food Production is the only global food chain partner integrating diverse technologies for food safety. The suite of products in the ARM & HAMMER portfolio fit with a multi-hurdle, multi-technology approach to help the protein industry mitigate risks from Salmonella, Campylobacter, Escherichia coli, and other foodborne pathogens.
Find out more at ahfoodchain.com