Food Safety Magazine's Webinar Series, Evolution of New Era: Advancing Strategies for Smarter Food Safety, features leading voices from FDA and industry, and is the most in-depth series looking into FDA's New Era of Smarter Food Safety both inside and outside FDA. The first in this webinar series focuses on Core Element 2 of the New Era blueprint, smarter tools and approaches for prevention and outbreak response. During this webinar, you will hear about one of the "smarter tools" FDA is using to improve the safety of the food supply: remote regulatory assessments (RRAs), which are being employed at both foreign and domestic food facilities to ensure compliance with FSMA mandates.
From this webinar, you will learn:
How RRAs are tied into other aspects of FSMA and the New Era of Smarter Food Safety
How and why RRAs were developed, and how they are being deployed to oversee foreign facilities that FDA was not previously able to reach
How RRAs can be useful in both the domestic and foreign arenas
What an RRA entails, and the steps that foreign and domestic facilities need to take to prepare for the assessment
The advantages to domestic companies that are invited to participate in the RRA program
How FDA will inform industry and the public about RRAs and give them an opportunity to provide input.
 To register for the next webinar in our series discussing FDA's Tech-Enabled Traceability,
click here
.
Speakers: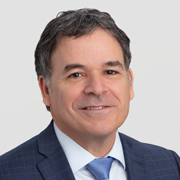 Frank Yiannas, Deputy Commissioner for Food Policy and Response, Food and Drug Administration
Frank Yiannas is the Deputy Commissioner for Food Policy and Response at the U.S. Food and Drug Administration. He is the principal advisor to the FDA Commissioner on food safety policies, including implementation of the FDA Food Safety Modernization Act. His leadership role covers a broad spectrum, such as outbreak response, traceback investigations, product recall activities, and supply chain innovation. Mr. Yiannas came to the FDA from leadership roles with Walmart and the Walt Disney Company. He has long been recognized for his role in elevating food safety standards and building food safety management systems based on science and risk.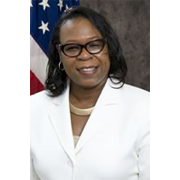 Vinetta Howard-King, Director, Office of Human and Animal Food Operations – East, Food and Drug Administration
Vinetta Howard-King is the Director of the Office of Human and Animal Food Operations – East, a program within the Office of Regulatory Affairs (ORA), Food and Drug Administration (FDA). In this role, Ms. Howard-King is responsible for overseeing operational functions (such as inspections/investigations, sample collections, compliance and enforcement activities) in six HAF field divisions and the HAF foreign inspection program. She works directly with senior management in headquarters and in the field, using strategic, risk-based approaches toward compliance and enforcement that focuses on impact and results.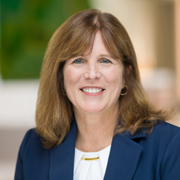 Roberta Wagner, Vice President of Regulatory and Technical Affairs, Consumer Brands Association
Roberta Wagner spent 33 years in public service, most recently as the Assistant Administrator of the Office of Policy and Program Development at the U.S. Department of Agriculture's (USDA) Food Safety and Inspection Service (FSIS), the agency's lead policy position. Wagner began her regulatory career at the Food and Drug Administration (FDA) in the Office of Regulatory Affairs' (ORA) Baltimore District Office in 1987, where she worked for nearly 20 years. Wagner also held the position of Assistant Commissioner for Operations in the ORA for two years, providing leadership to ORA's field force, including investigators, compliance officers, laboratory staff and the ORA headquarters components that supported and interfaced with the field organization.
 Moderator: Adrienne Blume, Editorial Director, Food Safety Magazine
Sponsored By: