Join quality experts in the food and beverage industry to learn how digitally enabled quality management enables organizations to deliver superior quality, reducing cost and brand risk. You will hear insights, trends, best practices, and lessons learned from experts with experience in transforming quality processes in the food and beverage industry.
In this expert webinar, you will learn:
How quality is a source of competitive advantage
What components make up a comprehensive digital quality strategy
How quality automation unlocks critical quality data
Why quality automation is foundational to a digital transformation strategy
How to leverage the Quality 4.0 Framework


Speakers: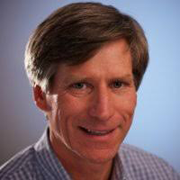 Arthur Gehring, Vice President of Marketing, ETQ. Arthur is responsible for growth and customer marketing at ETQ. With extensive experience in B2B software marketing, he has held leadership roles at innovation leaders Virgin Pulse, Brainshark, ATG/Oracle, Lotus/IBM, and Palm Computing. Arthur holds a B.A.A. from Kenyon College and an M.B.A. from Babson College.
---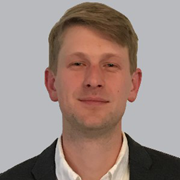 Drew Kaneps, Manager, Operations Transformation, PwC. Drew Kaneps is a Manager in PwC's Connected Supply Chain practice with over nine years of combined industry and consulting experience. His experience includes quality systems, operations, supply chain, and research and development (R&D) within the pharmaceuticals, life science, medical device, and food and beverage industries. His experience spans quality systems transformations, electronic system implementations, good manufacturing practices, process improvement, system validation, laboratory assay development and validation, and process improvement. Prior to joining PwC, Drew held several operations positions with Fisher Clinical Services, a division of Thermo Fisher Scientific, as well as an R&D position with TerumoBCT, a Terumo company.
---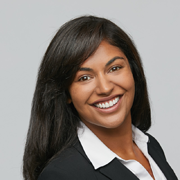 Priyanka Chaudhary, Manager, Operations Transformation, PwC. Priyanka Chaudhary is a Manager within PwC's Operations Transformation practice and has over ten years of industry and consulting experience across food and agriculture, pharmaceuticals, and medical technology in the areas of strategic quality and operation program design/deployment, operational transformation and value creation, operational excellence and process improvement, operating model design, and post-merger integration. Prior to joining PwC, Priyanka developed health management, digital health, and change management strategies across manufacturing, retail, and health/hospital clients.
---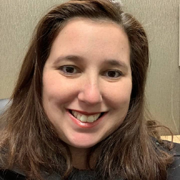 Jeni Speck, Management Consultant, Speck Compliance Advantage LLC. Jeni Speck specializes in helping businesses achieve the gold standard of audit preparedness. She has experience in internal audit programs, external management system audit preparation and executions, trainings, and GMP inspections. Previously, Jeni worked in several roles at Coca Cola Beverages Northeast, where she started as Quality Manager and transitioned to a corporate Management Systems Manager role. She was responsible for maintaining 8 ISO certifications across two production facilities within Coke Northeast and oversaw, designed, and implemented the ETQ application across the Coke Northeast organization. Before entering the food and beverage sector, she started her career as a synthetic organic chemist specializing in high-pressure gas reactions before transitioning into the regulatory side of the pharmaceutical business.
---
Moderator: Adrienne Blume, Editorial Director, Food Safety Magazine

Sponsored By: