Bill Potter is a poultry industry veteran, who has spent 28 years solving food safety problems in the poultry industry. Currently, Bill is the Food Safety Technical Advisor at Elanco Animal Health where he helps clients optimize their pre-harvest and plant interventions. Previously, Bill held senior food safety roles at numerous poultry processors including, George's, ConAgra Poultry and Advance Food Company.
He has served as Chairman of the National Chicken Council Technical and Regulatory Committee and is an active member of both the Arkansas Association of Food Protection and IAFP.
Bill has an undergraduate degree in Animal Science and an MBA from Texas A&M University and a master's and Ph.D. in Poultry Science from the University of Arkansas.
 
Subscribe on Apple Podcasts | Stitcher | Google Play | Android
In this BONUS episode of Food Safety Matters, we speak to Bill about:
Primary food safety challenges in poultry production
The food safety interventions are needed at the live animal stage and throughout processing
Pre-harvest intervention strategies that can be implemented on the live side to control Salmonella
Reasons to consider a Salmonella vaccine program
What autogenous vaccines are and why a producer might want to consider using them
Research studies and data that show the potential ROI of implementing a Salmonella vaccine
The essential components of a well-planned and comprehensive food safety program in poultry production
The risk of Campylobacter contamination in poultry production
How Elanco help producers with their food safety program
Poultry food safety regulations that you believe are likely to change in the future
Sponsored by: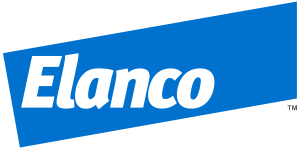 The State of Salmonella in the Poultry Industry

We Want to Hear from You!
Please send us your questions and suggestions to podcast@foodsafetymagazine.com