Even before the Great Resignation and COVID-19 pandemic, filling key food safety roles was challenging. Whether these challenges are related to finding the right candidate, keeping tenured team members, or planning for when team members retire, companies continue to battle turnover and burnout within their food safety teams. Food safety leaders are critical to driving food safety culture, and it is time to do things differently if your company is serious about improving food safety culture.

With this webinar, you will learn:
How to embrace the natural "people flow" of your team while preventing disruptive turnover
Simple steps you can take to attract the right talent to your organization
How to assess your team to understand where technical and leadership development is needed
How to structure and deploy a doable bench strength plan
Speakers: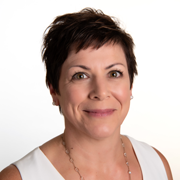 Jill Stuber, Co-Founder, Catalyst LLC. Jill Stuber has served on food safety and quality (FSQ) teams for several multi-million-dollar food companies and food industry support companies, at both the corporate and frontline facility levels. She has defined expectations and programs for company-wide FSQ systems and has been responsible for verifying the implementation of those systems. Jill has led multi-plant teams to clearly define team and individual roles, expectations, and boundaries to more fully integrate and collaborate across organizations. She is a professional coach certified through Learning Journeys, an accredited program through the International Coaching Federation. She is also HACCP Certified, PCQI Certified, an SQF Practitioner, an IFT Certified Food Scientist, a Lean Facilitator, and a Six Sigma Black Belt. Jill is also an active member of the International Association for Food Protection, serving as the Developing Food Safety Professional's Professional Development Group Vice Chair.
---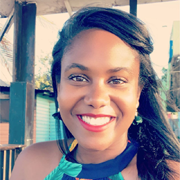 Tia Glave, Co-Founder, Catalyst LLC. Tia Glave is a food safety, quality, and regulatory professional with almost a decade of experience in large food manufacturing, food retail, and startup food environments. She is formally trained as a chemical engineer and holds a B.S. degree from the University of Tennessee. She is a qualified individual trained in PCQI and FSVP, is knowledgeable in GFSI schemes, and has worked with many food product categories. Tia has a passion for helping manufacturing and retail organizations of all sizes build and strengthen their FSQ programs. She uses systems, data, and proven methods to develop and implement FSQ strategies that create efficiencies, are effective, and identify cost savings, all while using servant leadership principles. She has led small and large teams across multiple functions, including operations and maintenance, giving her a unique approach to implementing a strategy cross-functionally.
---

Moderator: Adrienne Blume, Editorial Director, Food Safety Magazine
Sponsored By: