Joseph Corby is Senior Advisor of Food Safety Regulations for the Association of Food and Drug Officials (AFDO). Joe Corby worked for the New York State Department of Agriculture and Markets for 37 years before retiring in 2008 as the director of the Division of Food Safety and Inspection. He currently serves on the Board of Directors for the International Food Protection Training Institute (IFPTI). He is also an instructor for IFPTI, Louisiana State University, the National Environmental Health Association, and the University of Tennessee. He has been an outspoken advocate for the advancement of a nationally integrated food safety system and continues to work with numerous groups and associations in support of this cause.
Erik P. Mettler, M.P.H., M.P.A., is Assistant Commissioner for Partnerships and Policy within the Office of Regulatory Affairs, FDA. In this role, Erik Mettler serves as advisor to the associate commissioner for regulatory affairs on the full range of Office of Regulatory Affairs (ORA)'s activities, including partnerships, implementation of new laws and regulations, and overall strategic planning and prioritization. He is responsible for providing long-range strategic direction for ORA policies and programs, including the implementation of the Food Safety Modernization Act. Mettler holds a Master of Public Health from the Rollins School of Public Health at Emory University and a Master of Public Administration from the University of New Mexico.
Steve Mandernach is the Executive Director of the Association of Food and Drug Officials (AFDO), which unites high-level regulatory officials, industry representatives, trade associations, academia, and consumer organizations. Prior to becoming executive director in 2018, Steve was the bureau chief for food and consumer safety at the Iowa Department of Inspections. He is a past president of AFDO and current co-chair of the Association's Laws and Regulations committee. He has a J.D. from Drake University Law School.

Subscribe on Apple Podcasts | Stitcher | Google Play | Android
For access to more podcast episodes, click here.
In this episode of Food Safety Matters, we speak to Steve, Joe, and Erik [14:25] about:
How domestic mutual reliance fits into the blueprint of the New Era of Smarter Food Safety
What FDA means by domestic mutual reliance
Examples of domestic mutual reliance in practice
The challenges of different regulations across the country
Positioning resources for compliance
The importance of food safety culture
Harmonizing the philosophies around compliance and enforcement between state and federal governments
Why having an integrated food safety system took so long
Mutual reliance success stories: New York, Florida, Wisconsin
Challenges for implementation of domestic mutual reliance partnerships
Pros and cons of virtual audits/inspections
Impact of domestic mutual reliance on food laboratories
Applicability of domestic mutual reliance globally
Future goals of domestic mutual reliance
Resources
Register now for a related webinar featuring Joe Corby, AFDO; Frank Greene, CT Dept. of Consumer Protection; Erik Mettler, FDA; Pamela Miles, VA Dept. of Agriculture & Consumer Services; and Mark Sestak, AL Dept. of Public Health: How FDA is Integrating the Blueprint for Smarter Food Safety

• Food Safety Magazine launches new website! Visit us at our new address www.Food-Safety.com

• Food Safety Magazine introduces our new eMagazine platform! Click here to check out our new and exciting format.

• Register now for Global Food Safety Culture Series: Europe. Featuring Lone Jespersen, Ph.D., Cultivate; Jonathan Walsh Ph.D., 3M Food Safety; Lydie De Meyer and Edyta Krysiuk-Kowalczyk, Danone. This is part one of our five-part series. Parts two through five examine Australia, Asia, North American, and Latin America.

• When There Wasn't Enough Sanitizer, Distilleries Stepped Up. Now They're Facing $14,060 FDA Fees.
FDA response. FDA User Fee Programs.
Sponsored by: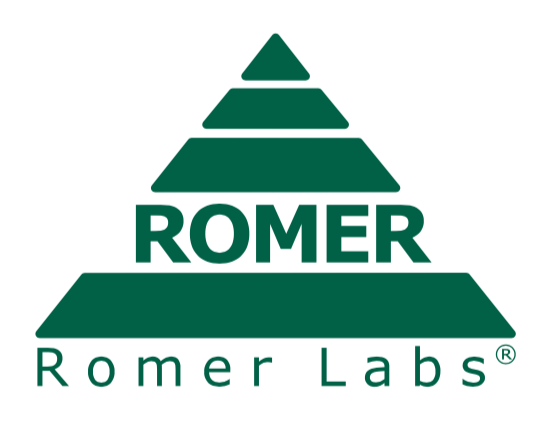 Romer Labs is a leading global supplier of diagnostic solutions for food and feed safety. Romer Labs offers a broad range of innovative products and services covering mycotoxins, food pathogens, food allergens, gluten, GMO, veterinary drug residues, and melamine. Romer Labs operates four accredited, full-service laboratories on three continents.

Explore Romer Labs' Products and Services