Dr. John W. Spink is an assistant professor in the Department of Supply Chain Management in the Eli Broad Business College at Michigan State University (MSU). Previously, he was an assistant professor in the School of Criminal Justice in the College of Social Science at MSU and in the College of Veterinary Medicine. His leadership positions include product fraud-related activities with ISO 22000, GFSI, and the U.S. Pharmacopeia. Global activities include engagements with the European Commission, INTERPOL, Codex Alimentarius, and WHO/FAO, and he served as an advisor on food fraud to the Chinese National Center for Food Safety Risk Assessment. He also spent 11 years at the Chevron Corporation, and was an independent consultant, before earning a Ph.D. in packaging/anti-counterfeit strategies at MSU in 2009.
John was previously featured in Ep. 5 of Food Safety Matters.
Subscribe on Apple Podcasts | Stitcher | Google Play | Android
For access to more podcast episodes, click here.
In this episode of Food Safety Matters, we speak to John [28:14] about:
Educating about concepts of food safety and food fraud as key business concepts of the integrated supply chain
The fundamentals of disruption
The effects of COVID on just-in-time
Assurance of supply and the impact on food companies
Managing risk during a crisis
Measurement and management to detect the incidence of food fraud
Viewing food safety as a standard enterprise risk
Operational versus tactical versus strategic planning
Business as a science and food science as part of business

We also speak with AFDO's Steve Mandernach [11:50] about:

News Mentioned in This Episode
Canada says Romaine from Part of California Must be Tested for E. coli [6:43]
Could Stuart Parnell be Set Free [9:16]
Blue Bell President Paul Kruse Charged with Wire Fraud and Conspiracy
Sponsored by: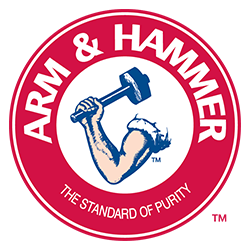 Arm & Hammer Animal and Food Production is the only global food chain partner integrating diverse technologies for food safety. The suite of products in the ARM & HAMMER portfolio fit with a multi-hurdle, multi-technology approach to help the protein industry mitigate risks from Salmonella, Campylobacter, Escherichia coli and other foodbornepa thogens.
Find out more at ahfoodchain.com.