The roles of technology and digital are expanding in the control, monitoring, and management of food safety in operations and along supply networks. For this reason, companies can no longer afford to think about only preventing a cyber-attack—they must be prepared for when an attack happens.

Our expert panel will examine the increasing importance of cyber-crime mitigation activities for the food industry, discussing the warning signs, the impacts of an attack, and the hidden vulnerabilities in an increasing drive to digitize operational and supply chain assurance. We will also explain how best to ensure that your food defense program keeps up with the pace of change and that all bases are covered.

Speakers: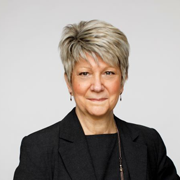 Kimberly Coffin, Global Technical Director, Supply Chain Assurance, LRQA. Kimberly is passionate about helping global food businesses understand, manage, and mitigate the risks to their products and brands. She has built her reputation as a thought leader in food safety and supply chain risk through more than 30 years of deep-domain food sector expertise, working for and with leading global food companies and associated service organizations across major world markets. Kimberly has extensive experience as a technical professional specializing in design, development, implementation, assessment, and training within the arena of retail agri-food risk management systems, specifically relating to auditing principles and more broadly to the control of food safety, product quality, authenticity, and legality.
---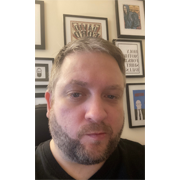 Stuart Wright, Global Head of Governance, Risk, and Compliance, Nettitude, an LRQA Company. Stuart is the Global Head of the Governance, Risk, and Compliance team at Nettitude and has worked in the IT and cybersecurity industry since 2001. He is responsible for the delivery of a wide range of consulting services to clients, including PCI DSS, ISO 27001, Risk Management, Security Awareness Training, and Cyber Security Maturity Assessments.
---
Moderator: Adrienne Blume, Editorial Director, Food Safety Magazine
Sponsored By: