Foodservice establishments continue to cause the greatest percentage of foodborne illness outbreaks each year (around 60 percent), among all causes of foodborne illness outbreaks in the U.S.
A paradigm shift in how we manage risk in foodservice establishments is imperative if we are going to significantly decrease the health and economic burden that foodborne illnesses cause in the U.S. This paradigm shift must include the establishment of prerequisite programs and food safety management systems (FSMS) that are based on controlling the hazards associated with food preparation and service in all foodservice establishments.  
Attendees will learn:
What is a food safety management system (FSMS) and how does it reduce food safety risk in a foodservice establishment?
How is process HACCP used to develop a FSMS, and why is a prerequisite program needed in a foodservice establishment?
How should a prerequisite program and FSMS in a foodservice enterprise with multiple locations be executed?
How can an integrated strategic approach be used to build a robust FSMS on the foundation of good standard operating policies and procedures, employee training, and monitoring programs to achieve active managerial control?
New ideas on key performance indicator measures that can be shared with senior leadership to enhance engagement and continuous improvement efforts to help drive a strong food safety culture.
Speakers:
Hal King, CEO/Managing Partner, Active Food Safety

Dr. Hal King is Managing Partner at Active Food Safety, an advisory services and digital products company, and Founder/CEO of Public Health Innovations, a public health strategy and design company. Dr. King is also an Associate Professor of Public Health at the University Of Georgia College Of Public Health. He is a public health professional who has worked in the investigation of respiratory, foodborne, and other disease outbreaks (at the Centers for Disease Control and Prevention, U.S. Public Health Service), performed federally funded research on the causation and prevention of infectious diseases (at Emory University School of Medicine, Division of Infectious Diseases), and worked in the prevention of intentional adulteration of foods and food defense in the U.S. and for the U.S. Army Force Health (within the U.S. Army Reserves Consequence Management Unit, 20th CBRNE Command).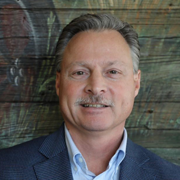 John Zimmermann, VP, QA & Food Safety, First Watch Restaurants

John Zimmermann is Vice President for Quality Assurance and Food Safety at First Watch Restaurants Inc. He has over 35 years of experience in the quality assurance and food safety field within the food processing, distribution, and foodservice industry. In his current position, he serves as brand protector and ambassador by creating, implementing, and maintaining a world-class, end-to-end quality assurance and food safety philosophy that ensures that only high-quality and safe food is served to all First Watch customers. This position is responsible for establishing food safety and quality standards and developing, implementing, and leading programs and practices that will have direct impact on food safety, quality, customer satisfaction, and innovation.
Moderator: Adrienne Blume, Editorial Director, Food Safety Magazine
Sponsored By: