The compliance date of January 2026 for FDA's Final Food Traceability Rule will be here in a few short years. Understanding the rule and, more importantly, developing a plan to comply are critical, and companies need to get started on these activities now. Despite the urgency, however, many food companies are wrestling with how to get started; what digital technologies, if any, they should use; how they can comply in a low-labor-model way; and how to do so in a manner that achieves a return on investment (ROI).

This session will provide a needed overview of these important factors, which must be addressed to go beyond mere regulatory compliance and create a safer, smarter, and more sustainable food system that benefits food producers, consumers, and the planet.
From this webinar, you will learn:
An invaluable understanding of Food Safety Modernization Act (FSMA) Rule 204 from the architect of the Rule, Frank Yiannas, which will demystify its nuances and progress
How ambient Internet of Things (IoT) can revolutionize the food supply chain, with an emphasis on cost effectiveness, real-time visibility applications, automation, and ROI
The relationship between ambient IoT and RFID
The forthcoming ambient IoT standards that will be part of Bluetooth, 5G, and Wi-Fi
How to grasp the prospects of ambient IoT in enhancing food safety, making it essential for those interested in pioneering advancements in supply chain management
Frank Yiannas' perspective on how the compliance paradigm is changing with the rollout of FSMA 204 and new technology standards

Speakers: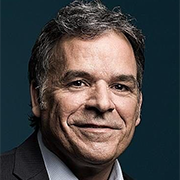 Frank Yiannas, Food Safety Culture Expert and former FDA Deputy Commissioner of Food Policy and Response. Frank Yiannas is a renowned food safety leader and executive, food system futurist, author, professor, past president of the International Association of Food Protection, and advocate for consumers. Most recently, he served under two different administrations as the Deputy Commissioner for Food Policy and Response at the U.S. Food and Drug Administration (FDA), a position he held from 2018 to 2023, after spending 30 years in leadership roles with two industry giants: Walmart and the Walt Disney Company. Through his career, Frank has been recognized for his role in strengthening food safety standards in new and innovative ways, as the author of the first book and course on food safety culture, and for his work to build effective food safety management systems based on modern, science-based, and tech-enabled prevention principles.
---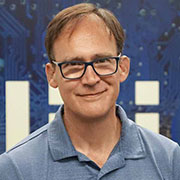 Steve Statler, Chief Marketing Officer, Wiliot. Steve Statler is the author of Beacon Technologies, the presenter of the Mister Beacon podcast, and the Chief Marketing Officer at Wiliot, a company he joined shortly after it was founded. Wiliot is a Sensing as a Service, cloud, and semiconductor company, providing "Intelligence for Every Thing" using its IoT Pixel tags. Prior to Wiliot, Steve's consulting company specialized in Bluetooth beacon technology, training and advising manufacturers, venue owners, and venture capitalists, as well as makers of beacon software and hardware. Previously, he was the Senior Director for Strategy and Solutions Management at Qualcomm's Retail Solutions Division, helping to incubate Gimbal, one of the leading Bluetooth beacons in the market.
---
Moderator: Adrienne Blume, Editorial Director, Food Safety Magazine
Sponsored By: