The food processing industry is a mature sector that is experiencing turbulence due to the growing number and magnitude of food recalls each year. This turbulence has resulted in increased global demand for food safety and increasing consumer demand for higher quality and sustainability. There are three constants in food processing, pharmaceutical, and wash-down applications: safety and regulatory compliances, easy-to-clean/sanitation/clean-in-place (CIP), and corrosion. Food processing plants continuously battle the effects of corrosion on equipment and throughout food processing operations.

This webinar will focus on how to eliminate the risk of costly plant shutdowns and system failures due to improper selection and installation of electrical conduit systems.
Attendees will learn:
How different types of corrosion impact the safety and profitability of a food processing facility
Who sets the standards governing safety and compliance
What standards and compliances are in place regarding corrosion
How to ensure compliance, and how corrosion can be mitigated

Speaker: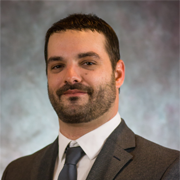 Matt Westerfield, Product Manager, Atkore-Calbrite. Matt Westerfield is the Product Manager for Atkore Calbrite. Located in Hobart, Indiana, Matt has been employed with Calbrite for more than 19 years, and has provided assistance within his tenure in Calbrite's sales management, operations, marketing, purchasing, shipping and receiving, inventory control, and product development departments. Matt and the Atkore Calbrite team educate the marketplace and enhance awareness of the rapidly growing requirements and benefits of stainless steel conduit systems.
---
Moderator: Adrienne Blume, Editorial Director, Food Safety Magazine
Sponsored By: