Press Information
Press Badges & Registration
To obtain a press badge for the Food Safety Summit, working members of the editorial media should register in advance directly online and submit proper credentials by May 1, 2022 to Amy Riemer, The Food Safety Summit Media Relations Manager, at amy@foodsafetysummit.com. Once press registration and proper credentials are received, an email will be sent stating whether press credentials have been approved or denied. If approved, press badges will be available for pick up at the show (no badges will be mailed prior to the event).
Press IDs from membership organizations are not sufficient for verification
A history of being registered at previous events or other recognized trade shows does not guarantee approval or waive any aforementioned requirements. Misrepresentation of position and/or publication/news organization will bar you and your organization from all future BNP Media run events.
Credentials
Bloggers
Please submit your URL when registering for the event. To be considered for approval, blogs must pertain to the subject matter covered at the Food Safety Summit and include postings about the show within the last month.
Freelancers
You must submit a byline or editorial credit in a masthead published within the last six months. All registrations will be verified through a national media database.
Analysts
Market research analysts with an approved firm will be granted complimentary access to the show. Proper identification is required, including a copy of or a link to a published industry-related article from the last six months (must have name in byline).
Main Event Listing Information
Food Safety Summit Conference & Expo
May 9-12, 2022
Donald E. Stephens Convention Center
Rosemont, IL
www.foodsafetysummit.com
The Food Safety Summit is a solution-based conference and expo designed to meet the educational and informational needs of the food industry including growers, processors, retailers, distributors, foodservice operators, regulators and academia. The Summit provides a 4-day comprehensive educational program to learn from subject matter experts, trainers, exchange ideas and find solutions to your current job challenges. The Summit has an expansive Exhibit Hall packed with progressive vendors and exclusive networking events to help you make meaningful industry connections. Attend the 19th Annual Food Safety Summit May 9-12, 2022 at the Donald E Stephens Convention Center in Rosemont, IL.
Press and PR Inquiries, contact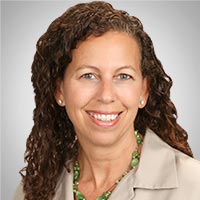 Amy Riemer
Media Relations Manager 
Office: 978-475-4441
Cell: 978-502-4895
amy@foodsafetysummit.com

 Twitter
Join the conversation using the official Event hashtag
#FoodSafetySummit