This session presented the fundamentals of active managerial control, such as processing HACCP as a foundation, written preventative food safety management system, well-defined standard operating procedures and a clear training plan that employees can follow.
Presenters: Hal King, Ph.D., Public Health Innovations, LLC.
John Zimmermann, First Watch Restaurants, Inc.
Shannon McKeon, Fairfax County Health Department
Chirag Bhatt, RS, CCFS, Buc-ee's Ltd
Sponsored by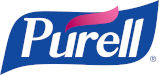 1 in 6 Americans get ill from food; 3000 people die from food every year.
More than 65 percent of the foodborne outbreaks have been from restaurants. 
Active managerial control is designing + implementing a food safety plan. 
Impact of foodborne illness: brand protection.
Legal + moral imperative to make sure you have an (active managerial control) program in place. 
How to develop a plan: identify food safety procedures + standard operating procedures as the foundation. Monitor the procedures, make sure you're following SOPs, and verify that they are controlling the risk factors. Train your staff in order to demonstrate knowledge to perform those activities. Conduct periodic reviews. 
Employees must notify managers when they are ill. 
Thermometer accuracy checks; checking freezer temps; sanitizer concentration is all monitored.
The majority of the food code talks about requirements for foodservice compliance. 
Health checks before shifts can be helpful. 
STAMP: Safety Through Actively Managing Practices. Voluntarily enrollment program that a company can apply for. Rigorous application process
Listen Now!
Please note you must log in to listen.
Listen & Subscribe to our Food Safety Summit Podcast for more sessions from Food Safety Summit.