---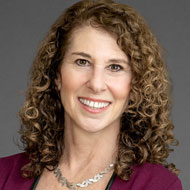 Sharon Lindan Mayl
Partner
DLA Piper
As a prominent and highly experienced former senior FDA official with more than 25 years of experience at the agency, Sharon Lindan Mayl has a deep wealth of knowledge in the areas of food safety, imports, third-party audits, nutrition, dietary supplements and cannabis products. She applies her high-level experience working within the FDA to further strengthen the firm's rapidly growing Food, Beverage and Consumer Goods sector.

During her time as a senior advisor in the Commissioner's Office, Sharon advised several deputy commissioners on a wide range of regulatory, legislative and policy issues. Reaching the highest levels of the FDA, she spearheaded efforts across the agency's various components – such as the Center for Foods and Applied Nutrition (CFSAN), the Center for Veterinary Medicine (CVM) and the Office of Regulatory Affairs (ORA) – to develop regulations and strategic initiatives for the FDA's food programs and beyond.

Sharon played a leading role in implementing the FDA Food Safety Modernization Act (FSMA) and developing strategic approaches to imports and cannabis policy. She also led implementation of the New Era of Smarter Food Safety initiative, which seeks to leverage technology and other tools and approaches to create a safer and more digital, traceable food system. Sharon has received numerous awards and distinctions for her public service, including the Commissioner's Award of Excellence for her outstanding contributions to food safety and imports.

Sharon regularly represented the agency in meetings with senior officials from the Department of Health and Human Services, Congress, federal and state regulatory agencies, foreign governments, industry representatives and consumer and public health groups, among other external stakeholders. In these cross-organizational efforts, she established herself as a top government official in her space and forged close and cooperative relationships to achieve solutions to novel, controversial and complex issues.
---
Go to SPEAKERS