---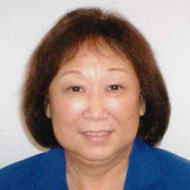 Esah S. Yip, D. Sc.,
Director, Malaysian Rubber Export Promotion Council
Dr. Esah S. Yip. is the Director of the Malaysian Rubber Export Promotion Council (MREPC) at the Embassy of Malaysia in Washington DC, U.S.A. The MREPC is a non-profit organization serving as mainly an education and information centre focusing particularly on gloves, Malaysia being the world's largest glove exporter. She works closely with standard setting and regulatory authorities such as the American Society for Testing and Materials (ASTM) and the U.S. Food and Drug Administration (FDA), and with other governmental organizations, and trade, consumer and public interest groups.
Solutions Stage Presentation
Thursday, May 9, 11:30am – 12:00pm
Food Service Gloves – How Effective are They in Protecting You from Foodborne Illnesses?
Important reason for food service workers to wear gloves is to protect food consumers against infectious pathogens on wounded or contaminated hands of food handlers. Foodborne-disease outbreak is a serious public health concern. Wearing gloves could reduce the spread of foodborne-illnesses. However, effectiveness of glove barrier protection against transmission of the harmful pathogens differs. This presentation discusses the differences in barrier capability of commonly used food service gloves, highlighting also concerns of latex allergy, chemical contamination and their environmental impacts.
Back to www.foodsafetysummit.com