---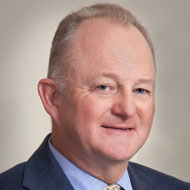 Ron Stakland,
Sr. Director of Business Development, FoodChain ID
Ron is Global Product Director and subject matter expert for HorizonScan, a web-based software service developed by Fera Science, Ltd. HorizonScan™ is the most comprehensive database of its kind and is used by food companies to identify and assess potential food safety hazards in their supply chains, research the food safety history of over 20,000 suppliers and comply with FSMA and GFSI standards.
Solutions Stage Presentation
Thursday, May 9, 2:00pm – 2:30pm
Chemical, Biological and Physical Hazards: Latest Trends and How to Manage Them
In this presentation we will demonstrate how global hazard data can be used to identify and manage current and future supply chain risks, as well as comply with FSMA and GFSI standards. We'll feature data drawn from HorizonScan, FERA Science's database of over 120,000 official inspection agency reports affecting nearly 600 food commodities from more than 180 countries. A wide range of issues will be considered, including microbiological contaminants, pesticide residues, veterinary drugs, mycotoxins, allergens, heavy metals, and food fraud.
Back to www.foodsafetysummit.com