---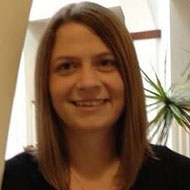 Jennifer Morecraft,
Director, Supplier Assurance Programs - Supply Chain Food Safety, NSF International
oprietary audit programs, new scheme development, and all client-specific secon d and third-party audits. Jennifer's experiences within retail, supply chain, and data management give her a broad understanding of the needs of the industry. Before joining NSF, she worked on the front-lines of public health and environmental health as a local and regional regulator.
Solutions Stage Presentation
Wednesday, May 8, 12:30pm – 1:00pm
2nd Party Audits and its Role in Food Safety
Restaurants, retailers, and manufacturers are concerned about the same things - where their products and ingredients come from and whether their suppliers are taking the proper steps in food safety. As a leading global audit body, NSF has witnessed various approaches to 2nd party auditing to help manage food safety and quality of supply chains. Join NSF in their discussion of some of these approaches as well as challenges and solutions in the process.
Back to www.foodsafetysummit.com