---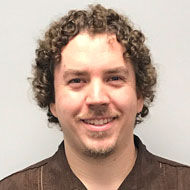 Kevin Lorcheim,
Sr. Manager, ClorDiSys Solutions, Inc.
Kevin Lorcheim is Sr. Manager at ClorDiSys Solutions, Inc. He has been with ClorDiSys since 2006 and has been involved with research studies regarding the use of chlorine dioxide gas for various applications including the treatment of bed bugs, beta lactams, salmonella, listeria, confused flour beetles and other tiny critters. He has performed over 300 decontamination service projects across a multitude of different industry types and applications.
Solutions Stage Presentation
Wednesday, May 8, 2:00pm – 2:30pm
Bolstering Your Sanitation Program with Chlorine Dioxide Gas
Chlorine dioxide gas provides a more powerful tool to your sanitation program. Learn the essentials of what makes this process different, and where it is being used within the food industry. Applications for contamination response, preventive control, clean breaks, and more will be included for discussion.
Back to www.foodsafetysummit.com