---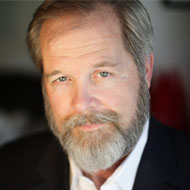 Chris Long,
CEO, Pacific Coast Essentials
Chris Long founded Pacific Coast Essentials in 2011 to leverage 35+ years' experience in the food industry. Starting in 1974 Chris has held both Executive and Operational positions with with Multi-national food manufacturers, foodservice and hospitality companies worldwide. Headquartered in Arcadia, California, Pacific Coast Essentials specializes in sourcing conventional and organic ingredients for the food, beverage, flavor (sweet and savory) and cannabis industries.
Solutions Stage Presentation
Thursday, May 9, 12:00pm – 12:30pm
Never Fear Another Food Safety Document Audit Again
ComplianceCops is an online software that automates the collection, organization and distribution of any document required by the user. It tracks both annual as well as shipment specific documents. Annual pricing is affordable for any size company. There are no data limits or per user fees and you can be up and running in a couple of hours. If you are tired of playing catch up when preparing for an audit, ComplianceCops is your solution.
Back to www.foodsafetysummit.com