---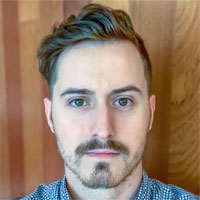 Brett Gray
Digital Transformation Manager
DNV GL – Business Assurance
Brett Gray is a digital problem solver who works on the business side of technology. As the Digital Transformation Manager for DNV GL Business Assurance, He has played a pivotal role in leading discussions and pilot programs using blockchain. Throughout his career as a digital transformation consultant, Brett has worked with fortune 500 companies developing industry-specific strategy and implementing transformative technology into core function areas like supply chain management, sales enablement, customer experience and more."
Wednesday, May 6 10:45am - 11:15am
Tech Tent Presentation: Exhibit Hall, Aisle 100
My Story: the shift of trust from brands to products – how you can share your authentic product story
With consumer trust shifting from brands to products, brands are challenged not only to manage their performance but to link their efforts and investments to a single product. This has traditionally been communicated through corporate reports, certificates and labels, often in a technical way, that may be rather inaccessible to or hold little meaning or value for consumers. The My Story™ solution by DNV GL gives brands a unique opportunity to share with consumers the authentic product story – from quality to social, environmental or ethical integrity of a product – displaying verified facts stored on a blockchain platform.
Thursday, May 7 1:30pm - 2:00pm
Solutions Stage Presentation: Exhibit Hall, Aisle 100
Virtual Audits – a livestreaming solution for performing assessment audits remotely
The quality of today's video and imaging technology is becoming close to what we see with our own eyes. Why not take advantage of that and conduct assessments and audits virtually? Imagine the opportunities to reduce costs and safety risks for people involved, environmental impact and operational downtime for your organization, as well as instant delivery of results and higher flexibility in planning your audit. Learn about the technology and listen to a case study.
---