---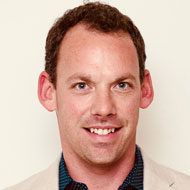 Ken Fisher,
Senior Solutions Consultant, Redzone Production Systems
With a deep domain in the Food and Beverage sector; Ken's role involves introducing manufacturers to cutting edge technology combined with a Continuous Improvement (CI) coaching program to deliver results through rapid transformation. Ken specializes in designing and implementing management systems that remove the administrative burden of CI and Food Safety programs allowing front line employees to focus on getting it right the first time and improving process capability. He is passionate about identifying the vital few leading indicators of quality and aligning the entire organization around the activities that lead to world class results. Ken has helped countless food and beverage facilities go paperless, fully compliant to FDA's 21 CFR part 11.
Tech Tent Presentation
Thursday, May 9, 10:45am – 11:15am
Productivity at the Expense of Food Safety: NEVER!
Historically, ensuring Food Safety and Quality has often been viewed quite separately from productivity gains and without a production system to drive focus appropriately; this siloed approach is the norm. Join Redzone's Senior Solutions Consultant Ken Fisher as he explores the bond between food safety and productivity.
Back to www.foodsafetysummit.com