---
Wednesday, May 6 11:45am - 12:15pm
Tech Tent Presentation: Exhibit Hall, Aisle 100
CompuClean Sanitation Management System
Overwhelmed by your third-party audits and the associated paperwork? Learn how CompuClean, Spartan Chemical Company Inc.'s proprietary sanitation management system can leverage mobile technology and cloud-based management to streamline sanitation reporting. Explore strategies for managing the Master Sanitation Schedule electronically and see our mobile-based inspection and corrective action systems in action.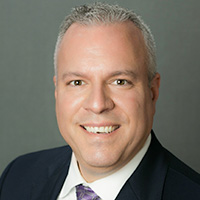 Michael Fabian
Manager of CompuClean
Spartan Chemical Company, Inc.
Michael Fabian has 15 years of management experience in the sanitation software industry as well as a wide range of technology skills including programming, application design and database management. Mike oversees all aspects of CompuClean, Spartan Chemical's cloud-based sanitation management system, including development, sales and implementation.
---