---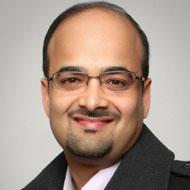 Mohammed T. Ahmed,
Certified Lean-Six Sigma Black Belt, Lab Consultancy Manager, bioMerieux
A Certified Lean Six Sigma Black Belt with an in-depth knowledge of Microbiology including lab instrumentation and over 15 years of experience in applying Lean and Six Sigma methodology in process and performance improvement. Area of expertise is lean enterprise and six sigma, kaizen, Advanced statistical techniques (SPC, MSA and DOE), business process management, business analysis, project management and facilitation skills. Mohammed is a Charted Chemist and holds a MSc degree in Chemistry.
Solutions Stage Presentation
Wednesday, May 8, 11:00am – 11:30am
The Lean Approach to Optimize and Improve Efficiency for Pathogen and Quality Indicator Testing in a Food Microbiological Laboratory
With the development of innovative and new automated solutions for food microbiological laboratories, the main challenge is to manage and combine automated methods with traditional methods in order to optimize and streamline the workflow and improve labs productivity. To use Lean in a systematic approach is to optimize work flow in the laboratory, eliminate non-added value tasks, reorganize the current flow, improve efficiency/productivity while reducing turn-around time to deliver results to final customers.
Back to www.foodsafetysummit.com