---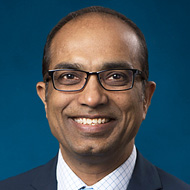 Mahipal Kunduru, Ph.D.
VP, QA
Topco Associates
Mahipal Kunduru, Ph.D. is the VP of Quality Assurance for Topco Associates. He is responsible for Topco's Product Integrity, Regulatory Compliance and Quality Assurance groups.
Previously, Kunduru served as Senior Director of Quality Systems, U.S. Supply Chain Management for McDonald's USA. In this role, Kunduru was responsible for the coordination of food safety and quality systems strategy, the oversight of scientific and regulatory affairs (FDA) and the management of supplier performance. Kunduru and his team lead a number of efforts at McDonald's, including the Quality Systems Supplier Advisory Council, the Brand Trust Team of the National Supply Chain Leadership Council and Anticipatory Issues Management and Scientific Affairs for Supply Chain Management.
Prior to joining McDonald's, Kunduru served in several leadership roles for Deloitte & Touche, Safeway and Dole in the development and implementation of food safety and quality management programs in diverse food production (produce, meat), food manufacturing (produce, dairy, meat and other ready-to-eat foods) and food retail industries. He worked on food safety intervention strategies and process optimization initiatives to address microbiological hazards in the food supply chain.
---
Go to AGENDA