---
---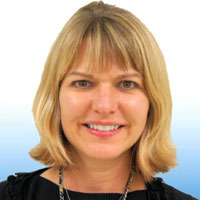 Kara Mikkelson- Baldus
Food Safety Program Manager
Hydrite Chemical Company
Kara Mikkelson- Baldus is a Food Safety Program Manager for Hydrite Chemical Company where she is involved in the food industry training and microbiological support.

Kara has 20 years of food microbiology experience, working in the food and contract laboratory industries prior to joining Hydrite. Much of her career has been spent on the control of foodborne pathogens in the manufacturing plant environment and continuous improvement of food safety systems such as Hazard Analysis Critical Control Point (HACCP), environmental monitoring programs (EMP), Global Food Safety Initiative (GFSI) audit schemes and Preventive Controls. She is a member of the International Association for Food Protection and on the education committee for the Wisconsin Affiliate. She is a member of the Institute for Food Technologist and a member of the board for the Wisconsin Affiliate.

Kara graduated from the University of Wisconsin-Madison with a Bachelor of Science in Bacteriology and Genetics. She graduated from Edgewood College with a Master of Business degree with a concentration in Management and a Graduate Certificate in Total Quality.
---