---
---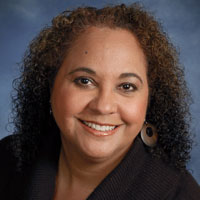 Glenda Lewis, M.S.P.H.
Director, Retail Food Protection Staff
FDA
Glenda R. Lewis is currently the Director of the Retail Food Protection Staff in FDA's Center for Food Safety and Applied Nutrition (CFSAN), Office of Food Safety, and has been at FDA since 1996. She served as a Team member and then, prior to her current role, served for 14 years as Team Leader of CFSAN's Retail Food Policy Team with responsibility for leading the team in developing, revising, and interpreting regulations, model codes (such as the FDA Food Code) and Federal guidelines that pertain to retail-level food operations (e.g., restaurants, retail food stores, food vending, institutional food service (health care facilities, schools, child and adult day care; penal institutions, and contract feeding operations). Prior to FDA, Ms. Lewis served for 8 years with the Volusia County Health Department in Florida as an Environmental Health Specialist. Ms. Lewis has a Bachelor of Science in Biology from Spelman College, Atlanta, GA and a Master of Science in Public Health from the University of North Carolina at Chapel Hill.
---
Speaker on: S10: Fresh to the Industry Professionals Community Group
S16: Process HACCP- Active Managerial Control and the Food Code
Back to AGENDA