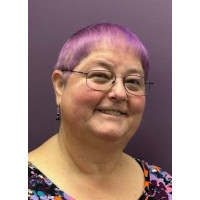 Donna Schaffner, MS
Associate Director Food Safety, QA & Training
Rutgers University Food Innovation Center
Ms. Schaffner has 20+ years as a HACCP specialist Food Safety Consultant in USDA and FDA plants, and teaches HACCP, Preventive Controls for Human Foods (PCHF), Food Defense, Microbiology, and food safety classes in the US and abroad. She develops customized training programs for processing plants to implement HACCP or PCHF, improve audit scores, meet regulatory demands, and solve food safety and quality problems. She serves on: FDA's Food Safety Preventive Controls Alliance, CASE Food Science & Safety curriculum development, NJ Ag Education Advisory Council, Exec. Bd member of the NJ Food Processors Association & chairs monthly QA Roundtable meetings for the NJFPA, and 2016 member of the Food Safety Summit Educational Advisory Board.