---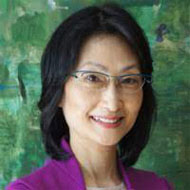 Cindy Jiang
Senior Director, Global Food Safety Risk Management, Global Supply Chain
McDonald's
Cindy Jiang, Senior Director of Global Food Safety Risk Management at the Global Supply Chain department of McDonald's. She leads the development of food safety risk management framework and processes to identify and mitigate food safety risk from farm to restaurants. In this role, Cindy is responsible for establishing strategy and operationalize food safety risk management by leveraging insights from the 119 markets, technology, and data analytics. She collaborates with external organizations in proactively mitigating food safety risks.

Food Safety is the top priority for McDonald's business as it serves over 68 million customers in 119 countries every day. Cindy led the global food and packaging safety function from 2017 to May 2020. Under her leadership, food safety department developed and implemented global food safety strategy; elevated food safety culture by establishing a strategy based on evidence and data; strengthened food safety practices from farm to restaurants; conducted food safety benchmarking to identify gaps and that led to a significant change in strengthening global food safety organization with addition of resources. Between 2014 and 2015, Cindy worked for the CEO of McDonald's China business the Chief Food Safety Officer to establish an independent food safety department and elevate food safety management system and practices.

She has been leading the McDonald's Food Safety Advisory Council since 2002, a forum for sharing food safety knowledge and best practices among leading suppliers and external experts. Cindy has been actively involved with industry, academia and government collaboration on food safety. She served on the Global Food Safety Initiative (GFSI) Board from 2008 to March 2021. Cindy is currently a board member of SSAFE (SSAFE | Food Safety Across the Supply Chain (ssafe-food.org) Cindy is a recognized leader in the area of Food Safety and quality management globally.
---
Go to SPEAKERS