---
Tuesday, May 11, 20211:45 PM- 2:15 PM central time
Tech Tent Presentation
Open to all registered attendees
Case Study: How to use electronic records, real-time alerts and expert consultation to drive your FS&Q programs
In this presentation, attendees will learn how processors can run successful food safety & quality programs by using software to collect data electronically and store it, then analyze it and plan against it with the help of expert consultants. Full utilization of available technology, including real-time, automated alerts, can help processors bolster their food safety plans, ward off any problems that might arise from paper record-keeping, and use their HACCP program to generate valuable data for production and profit..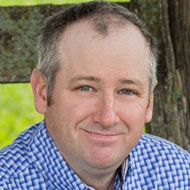 Matthew Bayer
Sales Representative
We R Food Safety!
Matthew Bayer was the owner/operator of a small, full-service meat plant that grew into a successful regional staple in refrigerated snack sticks, before he sold the company and joined We R Food Safety! in 2020. He has hands-on knowledge of all aspects of meat processing from slaughter to retail sales, as well as extensive experience using Food Safe Pro!® from the processor's perspective. As an ambassador and early adopter of Food Safe Pro!, Bayer can speak to the many ways WRFS and its software helped his processing firm grow and keep its customers safe over the years.
---