---
Wednesday, May 12, 202112:45 PM- 1:15 PM central time
Tech Tent Presentation
Open to all registered attendees
Live Demo - How to Go Paperless & Automate FSQA with a Plant Management Platform
From supplier, customer, and GFSI requirements; to quality checks, SPC, and OEE - your plants generate massive amounts of valuable data every hour that can improve yield, maximize productivity and ensure compliance - but only if you can find it. Join us to learn how SafetyChain unlocks the power of this data for 1,500+ food, beverage, and CPG manufacturing facilities. From mobile and automated data collection, to analytics and executive dashboards, see what digital plant management can look like for your facilities.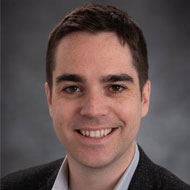 Larry Homuth
Regional Sales Manager
SafetyChain Software
Larry Homuth has experience ranging from inception to implementation of regulated enterprise process automation and associated services for the top companies in pharmaceuticals, nutraceuticals, consumer goods, and food & beverage industries. He joined SafetyChain's sales team in 2019.
---