---
Wednesday, May 12, 202111:45 AM- 12:15 PM central time
Tech Tent Presentation
Open to all registered attendees
FSMA 204: Preparing for Tech-Enabled Traceability with FoodLogiQ
In September 2020, the U.S. Food and Drug Administration (FDA) released the much-anticipated Food Safety Modernization Act proposed traceability rule. The 50-page document indicates aggressive new timelines are right around the corner for adopting traceability recordkeeping requirements. Join FoodLogiQ Chief Product Officer Todd Dolinsky, and Director of Product and Revenue Marketing Kirstin Meyerhoeffer for this session, featuring an overview of the rule proposal, strategies for preparing for the proposed recordkeeping requirements, and how you can develop an advanced traceability program using FoodLogiQ's Track + Trace product.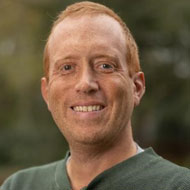 Todd Dolinsky
Chief Product Officer
FoodLogiQ
As Chief Product Officer, Todd is responsible for the product lifecycle, including feature definition, prioritization, and delivery. Previously Todd has held leadership positions in product and software engineering management at VCE, and has over a decade of experience collaborating with software development teams.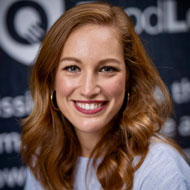 Kirstin Meyerhoeffer
Director of Product and Revenue Marketing
FoodLogiQ
Kirstin is the Director of Revenue and Product Marketing at FoodLogiQ. Since joining FoodLogiQ in 2019, she has bridged the Marketing, Sales and Product teams, crafting positioning, messaging and collateral to help new and existing customers better understand and embrace FoodLogiQ's platform. Kirstin has a background in email marketing, marketing program management and product marketing at SaaS companies.
---