---
Tuesday, May 11, 202112:00 PM- 12:30 PM central time
Solutions Stage Presentation
Open to all registered attendees
Remote Monitoring Systems: Does One Size Fit All?
Physically checking rodent and other pest traps can be a lengthy process, leaving pest control companies with limited time to make thorough and proper inspections of conditions conducive for pest activity throughout a facility. Remote monitoring systems provide 24/7 monitoring of pests like rodents and stored product pests at food processing facilities and alerts your pest control company of any captures. This technology is evolving every day, and a one-size-fits-all approach may not apply to your facility. Your Integrated Pest Management (IPM) approach is customizable, so why can't your remote motioning system be, too? Join Orkin's Technical Services Manager Glen Ramsey as he discusses the importance of a customized remote monitoring system to fit the specific needs of your facility and why remote monitoring can help improve your current pest control practices.

What you'll learn:
What remote monitoring is
How remote monitoring fits into an IPM program and is thus compliant with FSMA and is accepted by GFSI (and other) benchmarked audits
The benefits of remote monitoring
The types of remote monitoring options available for different facilities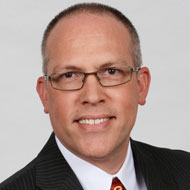 Glen Ramsey, BCE
Senior Technical Services Manager
Orkin, LLC
Glen Ramsey is a Senior Technical Services Manager for Orkin. He is a board-certified entomologist and provides technical support and guidance across all Rollins brands in the areas of training and education, operations, and marketing. For more information, email gramsey1@rollins.com or visit www.orkincommercial.com.
---