---
Wednesday, May 12, 202112:00 PM- 12:30 PM central time
Soultions Stage Presentation
Open to all registered attendees
Heavy Metals in Baby Foods: Regulatory Updates and Analytical Solutions
In February 2021, a report from the US House Committee on Oversight and Reform stated commercial baby foods could contain dangerous level of heavy metals including arsenic, lead, cadmium, and mercury. This talk will provide the most recent updates of governmental regulations and industry practices regarding the requirements of heavy metals testing of baby foods and all currently available analytical methods that can detect heavy metals for both manufactures and third-party testing labs.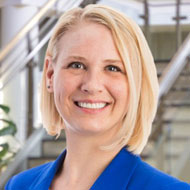 Justyce Jedlicka
Food and Beverage Regulatory Liaison, North America
MilliporeSigma
Justyce Jedlicka currently serves in the newly created role of the Food and Beverage Regulatory Liaison in North America for MilliporeSigma. She is responsible for engaging with influencers in the food and beverage industry to align initiatives to be in the highest regulatory compliance and promote best practices among testing methods promoting the safest and highest quality food. Justyce received her BS in Chemistry and MBA from the University of Missouri in St. Louis. She currently serves on the Food Sciences Section Executive Board of the American Council of Independent Labs. She is a member of IAFP, ISBT, and AOAC.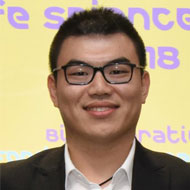 Yanqi Qu, Ph.D.
Food & Beverage Safety & Quality Technology Specialist
MilliporeSigma
Yanqi joined MilliporeSigma since 2019. He earned his PhD degree in Food Science from University of Massachusetts, Amherst with authoring more than 10 peer-reviewed articles in food analysis. He has many industrial, research, and consulting experiences in food component and contaminants analysis, and been awarded several times for his contribution towards food science.
---