---
Wednesday, May 12, 202111:30 AM- 12:00 PM central time
Solutions Stage Presentation
Open to all registered attendees
Proper Set up and Validation of Product Inspection Solutions
Product Inspection solutions are deployed in several manufacturing environments and conditions. Understanding or validating their ability to control an identified hazard is a key element in proving they operate as intended. We will discuss the importance of beginning with a properly installed and set up system, highlight several considerations for validating capability and operability of Product Inspection solutions.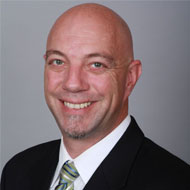 Robert Rogers
Senior Advisor Food Safety & Regulation
Mettler-Toledo Product Inspection Division
During Robert's 25 years of experience of various commercial and technical roles within METTLER TOLEDO he has facilitated customer's development of food safety programs around METTLER TOLEDO technology. In this strategic role, Robert provides clients with expertise in the fields of current regulation and compliance within the food industry as they relate to product inspection solutions. Robert has provided consultative services to clients which have delivered value in their systems suitability and efficiency. His consultation has covered areas such as process capabilities, validation and verification, maximize efficiencies through proper system identification and placement, all within the scope of customer's limitations and resources.
---