---
Tuesday, May 11, 20211:00 PM- 1:30 PM central time
Soultions Stage Presentation
Open to all registered attendees
Powering Your Workforce: The ROI of an Effective Training Program
Your employees have the biggest impact every day on food safety. But do your employees have the training and resources necessary to support your food safety initiatives? See why over 15,000 food manufacturing facilities partner with Intertek Alchemy to build a strong food safety culture. We will share recent trends, best practices, and proven results from leading food manufacturers and processors. Join us to learn how to develop a frontline employee training program that improves client satisfaction, ensures audit compliance, and maximizes bottom-line results.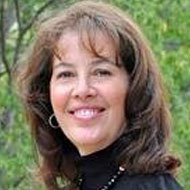 Laura Dunn Nelson
VP Food Safety & Global Alliances
Intertek Alchemy
Laura Dunn Nelson is the Vice President of Food Safety & Global Alliances with Intertek Alchemy. Over the last 30 years, Laura has played a critical role in helping implement food safety and quality control programs for processing, packaging, food, service, and retail operations. As an industry advocate, Laura helped draft the food safety culture guidelines set forth by the GFSI as a member of GFSI's Food Safety Culture Technical Working Group and as Chair of the "People" subgroup. She's currently the Vice Chair of IAFP's Food Safety Culture Professional Development Group and a member of the BSI PAS 320 Food Safety Culture Steering group.
---