---
Tuesday, May 11, 20211:30 PM- 2:00 PM central time
Soultions Stage Presentation
Open to all registered attendees
Increasing Value Cross-Functionally with FoodLogiQ Connect
Food safety and supplier management systems are often managed and understood best by a handful of departments. However, the work and processes offered by a streamlined platform like FoodLogiQ Connect serve and impact the goals of every business unit. Learn how some brands have lifted the curtain and brought in cross-functional teams—from operations to leadership—to understand and benefit from centralized supply chain management. What sorts of reports and processes have started in food safety or quality, and become essential workflows across organizations and locations? Join this session to learn examples and strategies implemented by Dine Brands.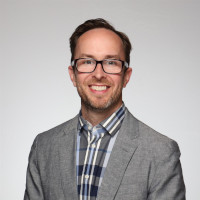 Jason Brown
Quality Assurance Specialist
Dine Brands Global
Jason is a Quality Assurance Specialist at Dine Brands, the parent company of Applebee's and IHOP. In his role, he also serves as the FoodLogiQ administrator, utilizing the Manage + Monitor tool to capture food quality incidents, in-house product monitoring specification audits and supplier document compliance.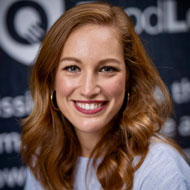 Kirstin Meyerhoeffer
Director of Product and Revenue Marketing
FoodLogiQ
Kirstin is the Director of Revenue and Product Marketing at FoodLogiQ. Since joining FoodLogiQ in 2019, she has bridged the Marketing, Sales and Product teams, crafting positioning, messaging and collateral to help new and existing customers better understand and embrace FoodLogiQ's platform. Kirstin has a background in email marketing, marketing program management and product marketing at SaaS companies.
---